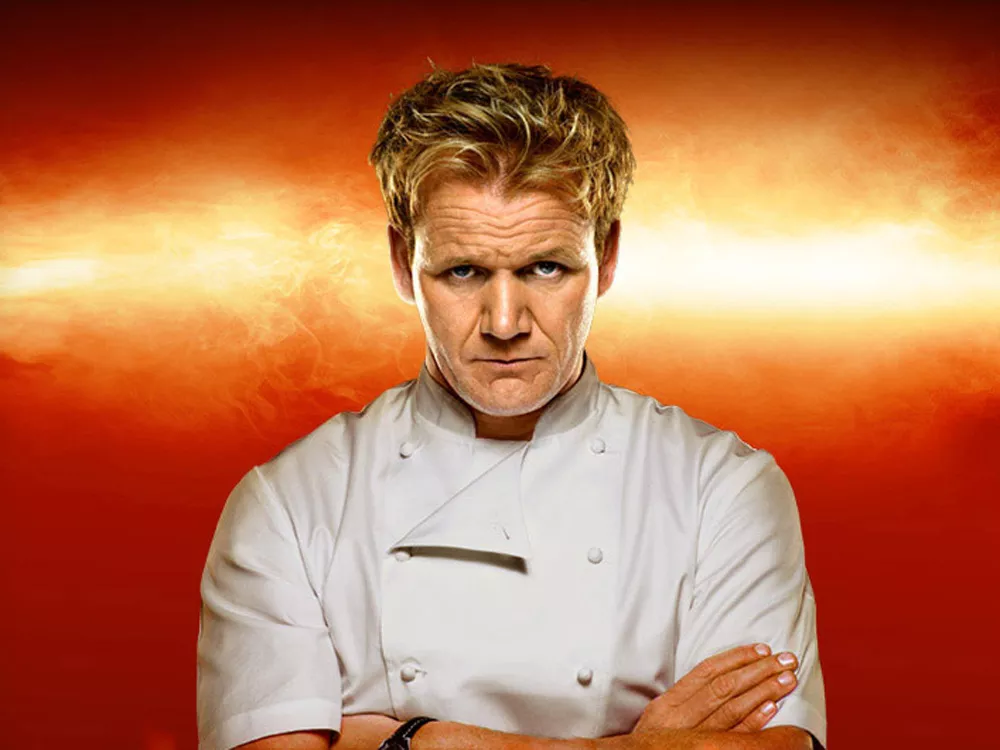 Chef Gordon Ramsay is many things, but "asshole" probably tops the list. He's angry, demeaning, explosive and uses the f-word in more ways than I could have imagined. But he also may be a genius. He demands excellence and, time after time, people rise to the occasion. It's that — his clear, obscenity-laden vision — that fuels my man-crush and has me seeking Ramsay wherever I can find him.

TV
Hell's Kitchen
Hell's Kitchen — the reality show and cooking competition — is deep in its ninth season and, as usual, it's showcasing moody, trash-talking chefs getting their asses handed to them by Ramsay, all in hopes of becoming a head chef at one of his restaurants. It airs on Fox on Mondays at 8 pm.
---

STREAM
Gordon's Great Escape, Ramsay's Best Restaurant, Kitchen Nightmares
Ramsay has several TV shows that are better than Hell's Kitchen, and you can find three of them on Netflix. There's Gordon's Great Escape, which has him traveling the world in search of great food and finding himself out of his depth. There's Ramsay's Best Restaurant, which has him pitting great British restaurants against each other. But the best on Netflix is probably the U.K. version of Kitchen Nightmares, which takes viewers across Britain as Ramsay attempts to rescue failing restaurants in a week, then returns later to see how they've done.
---

BOOK
Gordon Ramsay Makes It Easy, A Chef For All Seasons, Cooking For Friends

In the throes of my man-crush, I've picked up three of Ramsay's cookbooks in the past month: Gordon Ramsay Makes It Easy, A Chef For All Seasons, and Cooking for Friends. They all advocate local and seasonal ingredients and, excitedly going through them, I've more than once used one of Ramsay's signature expressions: "F--- me!"