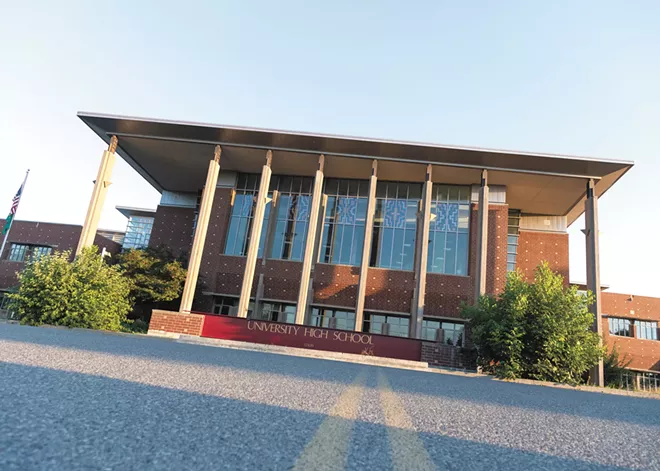 This election season saw more candidates interested in school boards than anything we've seen in recent history. What in the past was often an easy, uncontested race for reelection, became a battleground that many candidates hadn't faced before.

In the primaries, the Medical Lake School Board recorded the most candidates of any district throughout the state, with 17 people vying for four seats. Then, as we approached the Nov. 7 general election, the Mead School Board race between Jaime Stacy and Jennifer Killman recorded almost $70,000 in both campaign fundraising and outside spending, making it the most expensive school board race in the state.

Now, with the initial results tallied, some candidates are moving forward as the clear victor, while others are still too close to call.

SPOKANE PUBLIC SCHOOLS

School Board President Mike Wiser handily defeated challenger Ericka Lalka, with more than 60% of the vote. With a more than 20-point lead for Wiser, it's unlikely for Lalka to make up the difference as remaining ballots are counted.

For one of the biggest school districts in the state, the Spokane Public Schools' race for Director Position 5 was relatively uneventful. The pair spent less campaign money than surrounding races in smaller districts.

Wiser will be sworn in for his second six-year term at a Dec. 6 school board meeting.

MEDICAL LAKE SCHOOL DISTRICT

Toward the beginning of election season, Medical Lake seemed like ground zero for far-right conservatives to take over local school boards. However, voters have clearly rejected the attempt, with apparent victories for each incumbent.

Alexis Alexander, Laura Parsons and Ron Cooper — the Medical Lake School Board incumbents— were all chosen for another term with significant leads over their challengers, Michael Gerry, Dennis Schilling and Mark Hudson (the votes were 684 to 88, 676 to 587 and 701 to 562 respectively). In the crowded primaries, Parsons and Schilling were only about 60 votes apart and Alexander received fewer votes than Gerry in a race that had four other competitors at the time.
MEAD SCHOOL DISTRICT

Voters in Mead elected a conservative majority concerned with expelling "social issues" from the district. In position 2, Alan Nolan defeated 24-year incumbent Denny Denholm by more than 700 votes, or 6%.

With the retirement of Bob Olson, who served on the board for almost four decades, and the election of Nolan over Denholm, two longtime institutional voices will no longer be at the table.

In the spendiest school board race in the state, Killman took an 11-point victory over Stacy in the race to take over Olson's seat.

Incumbent Michael Cannon defeated challenger David Knaggs with a nearly 12-point lead.

CENTRAL VALLEY SCHOOL DISTRICT

At this point, all three school board races in the Central Valley School District are too close to call. Longtime incumbent Cindy McMullen leads challenger Jeff Brooks with 52% of the vote.

Stephanie Jerdon and incumbent Debra Long are neck-and-neck, but Long boasts a small 220-vote lead and 50.5% of the vote. Similarly, Anniece Barker and incumbent Keith Clark are just as close, but Barker holds the slight 192-vote lead with 50.4% of the vote.

More ballots are set to be tabulated Thursday with an update available by 5 pm, according to the Spokane County Elections Office.

WEST BONNER SCHOOL DISTRICT

A little over a week after two new trustees were appointed to the West Bonner School Board, all three remaining members found themselves on the ballot. In overwhelming victories, trustees Margaret Hall and Troy Reinbold will hold onto their seats for another term. Even after missing meetings and preventing any official action from being taken, Reinbold received 285 votes to his competitor Elizabeth Glazier's 186 votes.

Hall won by a similar margin with 539 votes to her competitor Alan Galloway's 368 votes.

Trustee Carlyn Barton has lost her election bid against a familiar competitor — Kathy Nash. Barton was unanimously appointed to the board in September 2022 after the former trustee resigned in July that year. Her opponent for the appointment was Nash. Now that voters' voices are the deciding factor, instead of trustee votes, Nash has emerged victorious.

Once the election results are certified, the board will be composed of a newcomer majority.