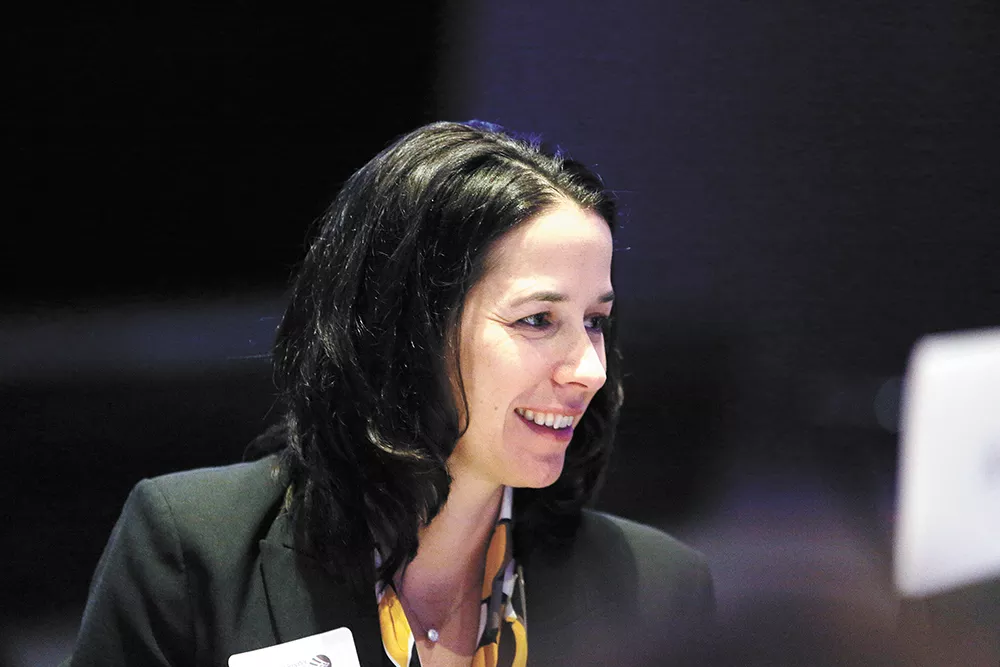 There's one thing the Innovia Foundation can never say: That it hadn't been told.
Mark Hurtubise, the outgoing president of the foundation — then known as the Inland Northwest Community Foundation — was first alerted by his grants department in late January of 2017 that his organization was being used as a middleman to help fund VDare, a racist alt-right website.
So way back in February of 2017, Hurtubise says, he sent a six-page letter to the foundation's board members, warning them that the institution's integrity was at stake, and laying out a number of noxious statements that had been published on VDare.
There were articles accusing black people and immigrants of having lower IQs, arguing that America was founded explicitly as a "white nation, for white people," blaming Jews for "weakening America's historic white majority," and a quote, from VDare's founder, that "Hispanics do specialize in rape, particularly of children."
A wealthy donor wanted to use the "donor-advised fund" he'd set up with the community foundation to donate thousands of dollars to VDare.
Legally, the ultimate destination of his money was solely controlled by the community foundation. But the foundation's board chair at the time, Bob Bishopp, argued that they had "no legal basis" to not send the money to the hate group, although he also noted that, in the near future, the board should revisit the issue, and potentially rewrite their policies.
Hurtubise refused to sign the check, but the board — which included community figures like Patricia McCrae, president of KHQ, Inc., and Sandi Bloem, former mayor of Coeur d'Alene — went forward with the donation anyway.
For the next three years, Hurtubise repeatedly pleaded with the foundation's leadership to officially commit to no longer funding hate groups. But records suggest that Hurtubise was rebuffed, accused of trying to hurt the foundation and told he might need to consider getting a lawyer, all while Innovia continued lavishing increasingly large sums upon VDare.
Since Hurtubise stepped down as the foundation's president in June of 2017, the group has sent an additional $34,500 in donor-advised funds to VDare.
"I had concluded there was no empathy, no real concern for people who were being affected by these grants," Hurtubise says. "It's not moral."
But last week, the Southern Poverty Law Center, an anti-hate group, and the Council on American-Islamic Relations released a white paper on how charities contribute to hate groups. It starred Innovia under a section titled "Donor Recommends a Grant to a White Nationalist Organization."
Within six days, Innovia announced that they would no longer support VDare, and that a new anti-hate policy would be passed next month to ensure they "never again provide grant funds to organizations that promote hate."
Innovia says that they'd spent years laying the groundwork for the new policy.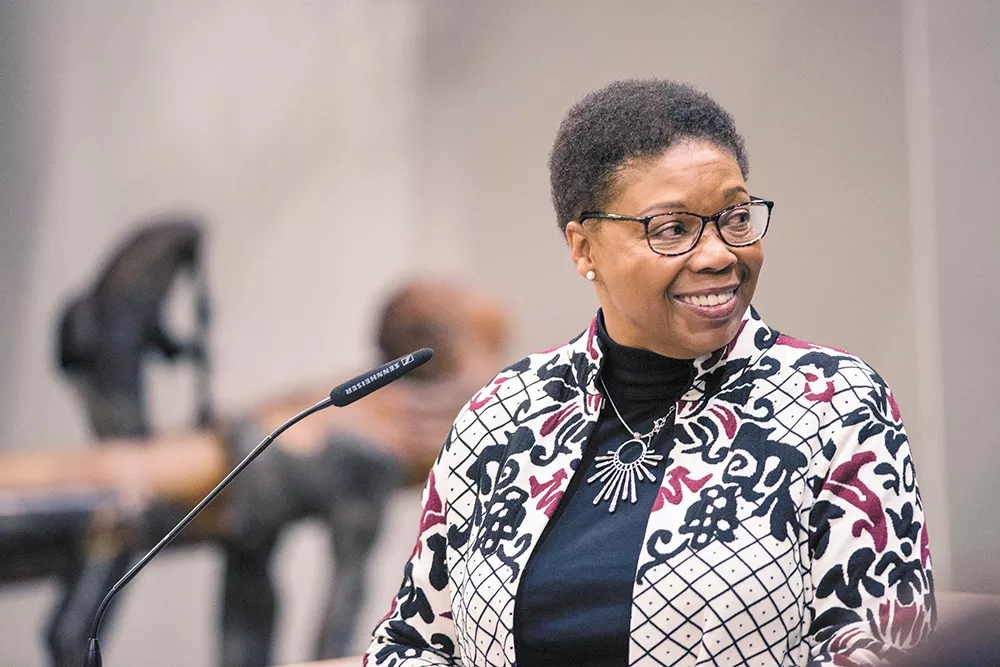 "The community has taken the foundation out behind the woodshed and we got spanked. We did," acknowledges Spokane City Councilwoman Betsy Wilkerson, a black woman who rejoined the Innovia Foundation board in 2018. "We were slow in responding. But we had to work through the process."
TRUTH OR VDARE
Named after "Virginia Dare," supposedly the first white child to be born in America, VDare's mission goes beyond the rhetoric of a typical anti-immigration group and into claims that changing the country's racial balance threatens the very survival of America's identity.
"VDare.com also regularly publishes articles by prominent white nationalists, race scientists and anti-Semites," notes the Southern Poverty Law Center in an article labeling VDare a "hate group."
Conservatives often reflexively dismiss the SPLC, accusing them of tarring even mainstream conservative groups by calling them bigots. But many of those conservative groups also accuse VDare of bigotry. Conservative pundit Ben Shapiro, for instance, calls VDare a "white supremacist" website. In 2018, the Trump administration fired speechwriter Darren Beattie just for speaking at a panel with the founder of VDare.
And when conservative outlets exile a right-wing figure as too beyond-the-pale for their views to be even published, VDare welcomes them with open arms. The conservative National Review magazine fired John Derbyshire for writing a piece for another publication urging parents to tell their children to avoid "events likely to draw a lot of blacks."
But he found a home at VDare, where he quickly wrote that "white supremacy, in the sense of a society in which key decisions are made by white Europeans, is one of the better arrangements history has come up with."
The conservative Canadian outlet Rebel Media fired commenter Faith Goldy after she celebrated a "rising white racial consciousness" at the infamous 2017 alt-right rally in Charlottesville and then appeared on a neo-Nazi Daily Stormer podcast. Today, Goldy publishes podcasts with titles like "Whites Have Rights: It's Time to Get Serious About Secession" on VDare.
While VDare founder Peter Brimelow denies he's a white nationalist — he's said that his "heart is with civic nationalism," but his "head is with racial nationalism" — he's repeatedly celebrated the fact that VDare publishes white nationalists. Fifteen years ago, Brimelow was publishing a far-right figure named Jared Taylor, praising him as "the most brilliant and accomplished figure among white nationalists."
The month before the 2017 rally in Charlottesville, one of the organizers had penned a VDare article titled, "Yes Virginia (Dare), There Is Such a Thing as a White Genocide." When a woman was killed by a white supremacist in the rally, even the online payment service PayPal refused to process donations to VDare.
But for two and a half years after Charlottesville, donor-advised funds continued to support VDare. In 2018, the Inland Northwest Community Foundation spent $90,000 and held numerous meetings with around 50 different stakeholders to rebrand itself as "Innovia," but continued to shell out increasing amounts of funding to VDare on behalf of its mystery donor.
Their tax records released that year show that during the first year of the foundation's new CEO, former County Commissioner Shelly O'Quinn, donor-advised grants to VDare cracked the $5,000 threshold for the first time.
In June of 2018, Hurtubise wrote about his frustrations in Alliance, a magazine about the philanthropic world: "In my long career," he wrote, without naming Innovia, "I believe passive racism was ratified over my objection when the board unanimously favored the biases of a wealthy donor instead of supporting the advancement of all races."
In September of 2018, he sent a letter to the board and O'Quinn. He cited the Alliance article and pleaded with them to explicitly guarantee that foundation funding would not be used to support "racist/and or discriminatory endeavors."
But Innovia quadrupled down. Between the summer of 2018 and the summer of 2019, it quietly channeled $22,000 more in donor-advised funding to VDare. Hurtubise had no idea it was that much. But he kept pestering the board to change their policies.
"I even said to the board, 'I'm assuming most of you are Christian,'" Hurtubise says. "'It's easy to say that you're a Christian if you've never had to be one.'"
By June of 2019, legal action was being discussed.
"As I am reading through emails you have sent to others over the past six months, including this weekend, I have to ask: What is your motivation?" O'Quinn wrote to Hurtubise. "Is it to: Destroy the foundation? Indict certain board members? Right a perceived wrong? If this is the case, then perhaps we both need to 'weigh seeking legal counsel.'"
In the email, O'Quinn stressed that she didn't want to get lawyers involved, but also that she refused to discuss what happened in the past.
Today, O'Quinn tells the Inlander that Hurtubise first raised the prospect of legal counsel and that she'd invited him to work with Innovia to change their donor-advised fund policy.
Hurtubise disputes that characterization and says O'Quinn's email was the final straw. In August of 2019, he sat down at a symposium about nonprofits funding hate groups that included the Southern Poverty Law Center and shared his story.
Still, the Innovia spigot continued flowing to VDare, with Innovia donating an additional $7,500 between September and November of last year. It was only this week that Innovia was willing to say they'd no longer fund VDare.
O'Quinn, however, claims the board hadn't been ignoring the issue. Instead, she says they'd been on a "journey over the last two and a half years" to change the board's policies.
"We did take action. It was not as fast as I would have liked," O'Quinn says. "It's not as simple as simply adopting an anti-hate statement."
NEVER AGAIN
But Hurtubise says it was as simple as telling the donor "no."
For wealthy donors, donor-advised funds offer an appealing deal: They can donate assets — including money, stocks and land — to a community organization, get a big, immediate tax write-off for it, and get to suggest how the funds should be spent. The catch? According to the IRS, the community organizations "must have the ultimate authority over how the assets in the funds are invested and distributed."
But O'Quinn says that, in the case of the donor recommending Innovia donate to VDare, he had the "expectation" that Innovia would donate to whatever 501(c)(3) nonprofit he recommended. O'Quinn argues Innovia had to consider issues like avoiding potential litigation. (Some donor-advised fund providers have been sued by donors who accused them of breaking promises.)
Hurtubise, however, notes that the attorney's law firm for the foundation was also the attorney's law firm for the donor.
"There's obviously an appearance of a conflict of interest," Hurtubise says.
But it's complicated, O'Quinn says. During her half-hour interview with the Inlander on Monday, O'Quinn uses the phrase "legal complexities" or "legally complex" nine times.
"Do you realize that of the 750-plus community foundations in the country, there's only a handful that actually developed anti-hate policy statements and we are going to be among them?" O'Quinn says. "Most of them have not, because it is not a simple issue."
Indeed, in a 2019 article in Sludge, a left-leaning journalistic website, investigative reporter Alex Kotch calculated that two of the largest donor-advised fund providers, Fidelity Charitable Gift Fund and Vanguard Charitable, donated a combined $46,100 to VDare over a three-year period.
And as Kotch argues, these foundations aren't just giving the donors the right to donate to controversial organizations, they're giving them the power of anonymity. The IRS doesn't know who the donor is sending his money to VDare through Innovia. Even VDare doesn't know.
"The new white hood is the anonymity that is provided by foundations to facilitate the awarding of millions of dollars going to hate organizations," Hurtubise says.
For all his brashness, even Hurtubise isn't willing to identify the name of the donor, feeling bound by his fiduciary duty to the organization he just led.
But, increasingly, nonprofits are pushing back against the issue. Last year, the Amalgamated Foundation launched a "Hate Is Not Charitable" campaign to urge nonprofits to promise to no longer allow donor-advised funds to go toward hate groups.
And, next month, Innovia will officially be making that promise, part of what Wilkerson and O'Quinn characterize as their larger commitment to diversity and racial equity.
Hurtubise says that, at least, is a cause for celebration.
"It can be a model for what other community foundations can do," he says. "This is exactly what I thought the foundation should have done back in January of 2017." ♦