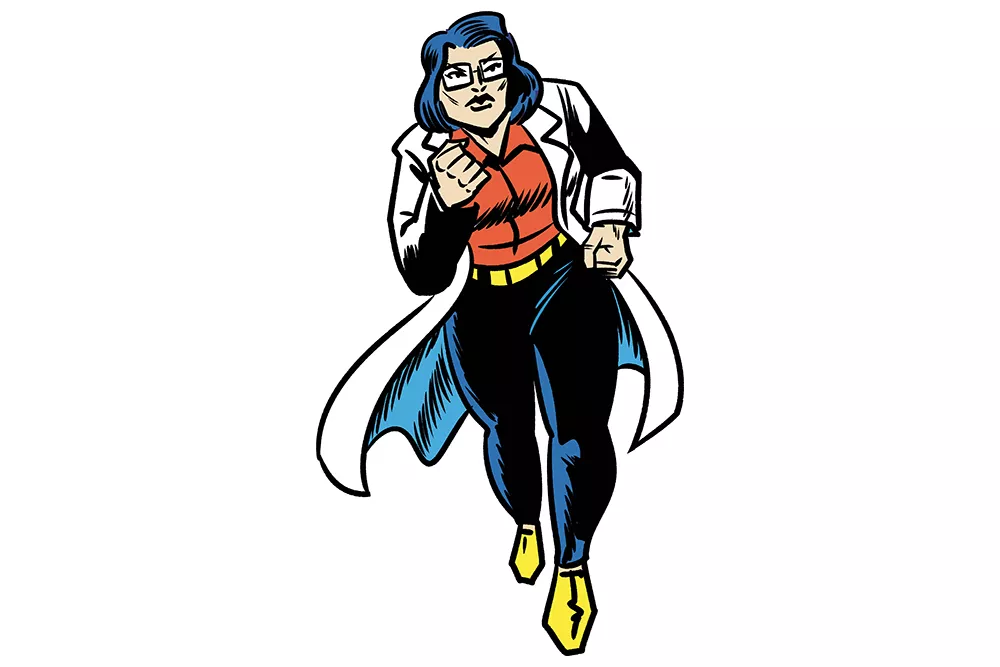 Good news for pet owners: The chance of contracting the coronavirus from four-legged household members is unlikely, research so far shows.
And while the odds of humans passing the virus to dogs, cats and other pets aren't zero, pets aren't at high risk for severe symptoms of the respiratory disease if they do become infected.
Still, much about the disease and how it's transmitted between humans, and to or from other species, is unknown, which is why Washington State University's College of Veterinary Medicine began testing animals for COVID-19 back in late March.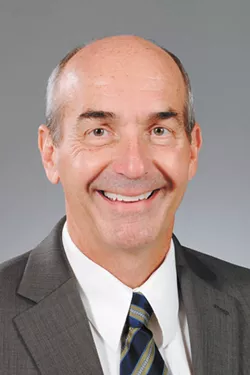 Since scientists believe the coronavirus originated in bats and initially made the jump to humans through another species, it's critical to learn how the emerging disease can spread among or between different species.
"Two primary questions we want to know is: One, what the SARS-CoV-2 virus does to animals — does it get animals sick, spread in natural settings, cause fatalities and those kinds of things?" explains Dr. Tim Baszler, professor at WSU's Paul G. Allen School for Global Animal Health and executive director of the Washington Animal Disease Diagnostic Laboratory (WADDL) at WSU Pullman.
"The second is: What is the role of that animal in human diseases?" Baszler continues.
To date, the lab at WSU Pullman has tested 39 animals at the request of public health agencies or research institutions. All of the animals tested so far produced negative results for COVID-19. The test breakdown by species, updated in real time on the lab's website (waddl.vetmed.wsu.edu/covid-19), is 22 cats, 12 dogs, two ferrets, one camel and two tamanduas (a type of anteater; this pair at an undisclosed zoo).
Testing of animals for the SARS-CoV-2 virus, which causes the COVID-19 disease in humans, is currently limited to animals known to have been in close contact with a person diagnosed with COVID-19. While the current testing does not take away human testing resources, WSU says, the lab is awaiting regulatory approval to also run tests for human populations.
"We have limited testing to those with the highest value of learning what is the role of animals with COVID-19," Baszler says.
WSU developed the test to screen animals for COVID-19 back in February after King County health officials requested a way to test some cats living at a nursing home where residents became infected with the coronavirus. (The cats tested negative.)
Besides screening animals for any genetic traces of the virus, Baszler says the second piece of the puzzle is to learn how closely the animal interacted with humans while a person in its household or living environment was infectious.
"My cat loves to sit on me and loves to be close. Some cats are outdoors and you hardly ever see them; the food goes away and the litter box needs cleaning, but you don't see them much," he says. "Those are things you need to learn about with the association of transmission, how close does the animal and person live."
A team of researchers in Tokyo recently found that the coronavirus can be transmitted from cat to cat, Baszler says, but he underscores that the study was done with high doses to inoculate the cats in a research setting that isn't necessarily indicative of what might happen naturally. He also points out that cats infected by other cats showed no symptoms of disease, despite testing positive.
"Why that is is probably because of their own immune response to the virus, but we don't know. There is a lot to learn yet about the role of COVID-19 in pet animals and any animals, really," he adds.
In the U.S., about 200 animals have been tested for COVID-19 to date, Baszler says, and only a handful of those have produced a positive result. One of the most widely shared examples is multiple tigers and lions at the Bronx Zoo in New York that tested positive, showed minor respiratory symptoms and recovered. The big cats are believed to have been infected by a caretaker. Worldwide, several mink fur farms in the Netherlands have also experienced coronavirus outbreaks, again transmitted by a human host.
"For all animals worldwide, it's all been people giving the virus to the animals, not the other way," Baszler says.
Cats and ferrets seem to be more susceptible to the virus, which is expected since both species were also impacted by the SARS virus in 2003, he says. The reason some species are more likely to become infected with SARS-CoV-2 has to do with a specific receptor that the virus can attach to in its hosts, and which humans, cats and mustelids (ferrets, mink) have.
Even though the risk seems to be very low that a person infectious with COVID-19 could transfer the virus to their pets, the American Veterinary Medicine Association (AVMA) and U.S. Centers for Disease Control and Prevention (CDC) both advise sick people to avoid interacting with their pets. A robust list of guidelines and answers to commonly asked questions about COVID-19 and animals can be found on the websites of both organizations.
"Global health matters for people and animals, and we really need to keep an eye on it," Baszler summarizes. "We have to be better prepared, and the way we are testing now and doing animal studies, that all helps us prepare better for the next disease that comes." ♦