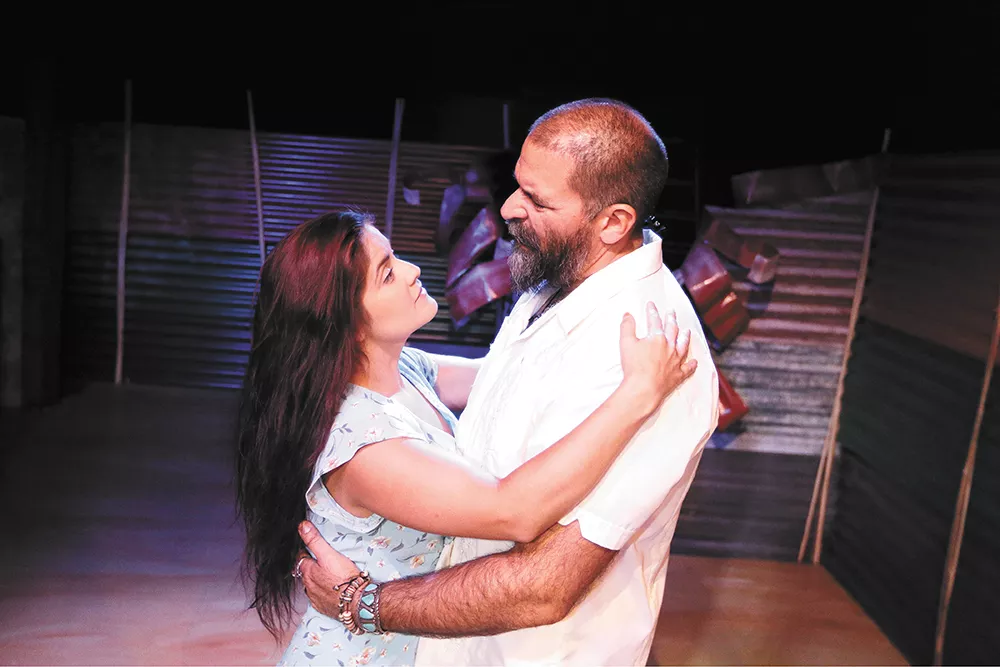 If acting is fundamentally an exercise in empathy, casting is fundamentally an exercise in discrimination.
That term can feel loaded at a time when inclusivity and diversity are sociocultural watchwords. Yet most roles demand very specific attributes. Playwrights generally have a strong idea of who exactly their dramatis personae are and will explicitly state as much in their character descriptions. Directors have preconceptions, too, to the point where a casting choice can spark an entire production.
Audiences aren't free of bias, either. We all arrive with certain expectations about how certain characters should look, walk, talk, dance and sing. There are plenty of instances where conventions could be and have been challenged, but our Pucks, regardless of their race or gender, really ought to have charisma by the bucketful. Our Little Orphan Annies are pretty much always going to be children, if not necessarily redheaded girls, and they'd damn well better elicit tears in the back row when they belt "Tomorrow."
THE DIFFICULTY OF FINDING ACTORS OF COLOR...
Absolutes like these can pose challenges for any theater. In smaller cities like Spokane, those challenges are often amplified.
Stage Left Theater's Controversy of Valladolid earlier this year highlights one such case. The play called for actors of color in nonspeaking, subservient black and Aztec roles. Not surprisingly, local actors who might have looked the part showed little interest in auditioning. Ultimately the creative team chose to cut one pivotal character and recast with Native American actors.
More recently, as part of a wider attempt to create more fulfilling opportunities for actors of color, two multifaceted members of Spokane's performing arts scene, Juan Mas and Josephine Keefe, worked with Stage Left Managing Director Wes Deitrick to open the season with References to Salvador Dalí Make Me Hot, running until Sept. 22.
Written by Puerto Rican playwright José Rivera, the surreal, sexually charged drama has the added advantage of providing actors of color — particularly those with Latino backgrounds — with a vehicle for their acting chops that doesn't reduce them to cultural stereotypes. Even with a show of that nature and caliber, casting proved difficult.
"Josephine and I knew that we were going to have a challenge, so we started looking for casting as early as April," Mas says. "We said the four main roles have to be Latino in this show. But it wasn't easy."
That might be an understatement. Keefe recalls only one participant the first night of auditions.
According to data from the most recent American Community Survey, Spokane is about 85 percent white. Pan out to include the surrounding county and that number rises to almost 90 percent. That demographic makeup inevitably reflects itself in the available talent pool. When he found himself without a Martin, the teenage neighbor in Dalí, Mas says he began contacting friends and teachers from area high schools in an attempt to fill the role. He found their drama programs to be "white from top to bottom" and had to start looking elsewhere.
...AND PRETTY MUCH EVERYONE ELSE
The challenge of casting isn't limited only to actors of a certain ethnicity or age. Jake Schaefer, the Spokane Civic Theatre's creative director, isn't alone in saying that "men in all age ranges, not just the young ones coming straight out of college" are a perpetually difficult draw.
Dawn Taylor Reinhardt, another member of Spokane's performing arts community, says it's sometimes hard to attract actors beyond the familiar ones. She points to The Memory of Water, a play she directed at the Civic.
"As an audience member, there is nothing more refreshing than going to a theater and seeing somebody new," she says. "I love to see new faces. I was so determined to try and have a new face for the audience to see. But it's the same faces that show up."
Part of that comes down to the nature of community theater. Since the Modern Theater closed in 2016, Spokane has been without a year-round venue that pays its actors. Without even a stipend for long, intense hours of rehearsal and performance, nonprofessional acting becomes a labor of love that actors have to slot around all of life's other responsibilities. The talent pool, already restricted in demographic makeup, shrinks to those with the time and resolve and who can afford to make financial sacrifices.
Troy Nickerson, who has a long résumé of musical theater in the region, says those constraints extend to high schoolers as well.
"In a musical, you need lots of young people, and young people are just so much busier than they used to be. They're involved in every single thing possible and they're going like crazy. And at some level, too, I think some of the high-school [drama] programs also tend to keep their students there because they need them where they're at."
Thinking back to some of his earliest experiences as a director, Nickerson says audition crowds of 150 hopefuls weren't unusual.
"Now sometimes the number can be 40, and it's not uncommon for most people who are casting to have to go out and actually find people after the auditions," he says.
Even Nickerson's current production, the famous Bertolt Brecht and Kurt Weill collaboration The Threepenny Opera, was no exception. Despite the reputation he enjoys within the theater community, only three people came out on the first day of auditions.
FIXES EXIST — BUT AREN'T ALWAYS QUICK
Some of Spokane's current casting issues will likely resolve themselves with time. Provided the area population continues to grow and diversify while theater counts and production schedules stay relatively steady, casting calls could start to see healthier and more heterogeneous turnouts.
Other solutions rest with the theaters' creative teams.
"I feel like audition awareness is half of the problem," says Schaefer. That's why, for the first time, the Civic has compiled and publicized its audition schedule, complete with production details and available roles. Reinhardt agrees that's a solid first step, with the caveat that the practice needs to be adopted widely and consistently. More variety and adventurousness in the shows and their playwrights could also serve to lure a wider range of actors.
Prior to audition interest, however, comes basic exposure to theater, which Mas, Reinhardt and Schaefer jointly recognize as the vital toehold for enticing future actors. That starts with removing barriers to access. Along the lines of what the Spokane Symphony is doing with its new Free Access to Student Tickets (FAST) program, the Civic is offering Teen Tickets to select performances at a discounted price of $10.
There's also a more individual approach: mentoring. For the part of Coyote in Dalí, for example, Mas went into the community and sourced a nonactor, A.J. Scott, better known for his work with Power 2 the Poetry.
"That's part of our job as creatives, to look outside of that normal circle of actors. That's going to feed the [acting] pool later, while at the same time you're helping this person and your show to come up with a new fresh face," Mas says.
Mas adds that directors and theaters need to make better institutional partnerships to tap new pools of talent — possibly facilitated by the group he and Keefe are spearheading, the Spokane Theater Arts Council. Those partnerships could make sustained inroads into area schools, and not just those with established drama programs or wealthier demographics.
Nickerson adds that better communication and collaboration among the theaters themselves might help them avoid "thinning out the talent" and fatiguing audiences by staging similar — or even the same — shows in the same season.
A more extreme solution might even call for rethinking the community theater model.
"We have to recognize that there's a change in times," says Keefe. "We should be improvising and using other opportunities for auditions, which might include taped auditions for actors who are working multiple jobs. At one point, the community theaters here are going to need to start thinking about [monetary] incentives to keep actors in the community."
Although many of these proposals have yet to make it beyond their earliest stages, there is at least one upside. If you've been wanting to try your hand at theater, the door to auditions has never been open wider. ♦


---

UPCOMING AUDITIONS

Lake City Playhouse

A Christmas Story: The Musical

Sept. 29, 6 pm
lakecityplayhouse.org/auditions
Stage Left Theater

Venus in Fur
Oct. 6-8, 6:30 pm
spokanestageleft.org/auditions
Blue Door Theatre

Open auditions
Oct. 12, 3 pm
bluedoortheatre.com/auditions
Spokane Civic Theatre

Present Laughter

Oct. 28-29, 6:30 pm
spokanecivictheatre.com/audition
Ignite! Community Theatre

Fireflies

Dec. 16-17, 6:30 pm
igniteonbroadway.org