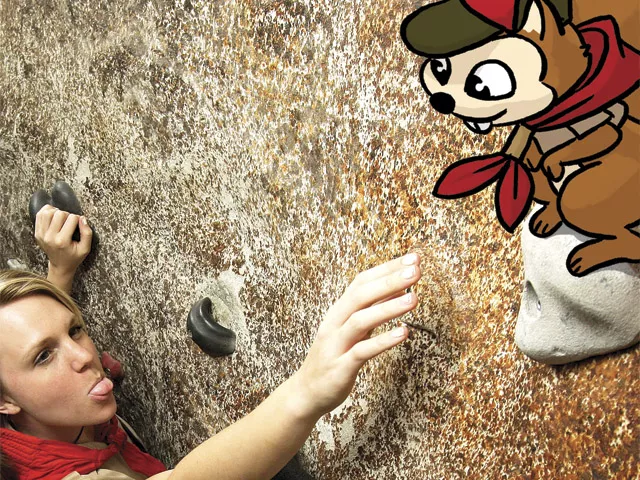 MUSIC
Back Together Again
It is no exaggeration to say that the BLACK HAPPY REUNION SHOW is the biggest music event happening in Spokane this summer — even if you don't know who the hell they are. Fifteen years have passed since the CdA/Spokane band broke up — 20 years since its first show. And Paul Hemenway, singer/guitarist for the band, says they thought that mile marker was a great reason to do a reunion.
"All eight original band members will be together onstage for the shows, so it's great for us to reconnect as a band and play together again," he says.
So far two of the Seattle shows — on Aug. 20 and Aug. 21 at the Crocodile Café — are sold out. A third was added last week (and was not sold out at press time). The Spokane show will be held at the Knitting Factory on Aug. 6. (Tickets are still on sale at ticketfly.com.)
"Seattle and Spokane were our among our biggest markets in the '90s," Hemenway says. "And of course, being from Coeur d'Alene, Spokane was essentially our hometown."
The band made the most of the Spokane music scene in the early '90s, throwing notoriously high-energy, sweaty, youthful shows at the Met and the Big Dipper (now Empyrean). Their hard-rock-with-horns sound was unique then — and certainly isn't mainstream now, either.
That's probably what got them noticed. Black Happy's two albums — Friendly Dog Salad and Peghead — supposedly edged out both Soundgarden and Alice in Chains in regional sales.
They landed a record deal, toured with 311, played CMJ and SXSW, became college-rock favorites and then, boom. Done. Fans were left confused as to what happened. The band was frustrated and road weary. Some left to form another band, Shoveljerk. The rest moved on.
Now Hemenway says the band is ready for action — just one more time.
"We're really looking forward to seeing our fans again," he says. "We are truly overwhelmed by the support we've been getting." (LS)

MUSIC
He's Back!
Everyone's got an opinionated, dominates-the-dinner-conversation uncle. Hell, I've got three. HENRY ROLLINS is kinda like that. The ex-Black Flag and Rollins Band vocalist has become something of a renaissance man in the last 10 years — book publisher, activist, actor and professional talker. He'll perform his politi-comedy spoken-word act at the Bing Crosby Theater on June 22. Tickets are $20. Visit www.ticketswest.com. (LS)
FESTIVALS
Powwow
If you're expecting historical re-enactments of what Spokane life was like before the arrival of European descendants, the SPOKANE FALLS NORTHWEST INDIAN ENCAMPMENT AND POWWOW's not for you. Instead, the encampment is a celebration of now, and our region's constant purpose to keep Native culture alive and surviving. Come to Riverfront Park Aug. 27-28 to witness the dancing, the drumbeats and the good neighborliness that is Spokane's longest surviving way of life. (ND)
Summer Guide 2010
SORT BY CITY Spokane • Spokane Valley/Liberty Lake • Coeur d'Alene/Post Falls • Sandpoint • Pullman/Moscow • West Plains • The Hinterlands

SORT BY CATEGORY Festivals • Food/Drink • Kids • Music • Outdoors • Sports • Theater • Water • Etc.

READ THE E-VERSION
Stories
•
Calendar listings
FOOD
R.I.P.
THE PEAR TREE (3011 S. Grand Blvd.), that most august of Spokane breakfast places/dive bars, is closing its doors forever on Saturday, June 26. That means you have just over two weeks to get in there and bathe in its down-home beer-with-breakfast charm. Pear Tree, you'll be sorely missed. (LB)
KIDS
Top Chef
Sure your preschool-age daughter is adorable and all. But wouldn't she be better — at least more useful — if she knew how to cook? Fortunately, on June 20, you and your child can take FREE COOKING CLASSES together at the Main Market Co-op using fresh, local ingredients. The class, 4-6 pm, will focus on learning how to create some delicious smoothies. Soon, you'll just be able to say "Smoothie me!" and see Junior run to fetch the blender. Visit www.familycareresources.org/news. (DW)

---
FOOD
All Scream!
Whether you live on the South Hill, the way-north-side or just, you know, the slightly north side, there's an ice creamery dying to sell you flavored frozen dairy products.

The Scoop
1001 W. 25th Ave.
Source: Brain Freeze Creamery
24 flavors (rotating)
Mon-Thurs 7 am-9 pm, Fri 7 am-10 pm; Sat: 9 am-10 pm; Sunday 11 am-9 pm
Faves are Cakey Dough (cake batter and cookie dough) and Muddy Cups, Dirty Dishes (brownie batter and peanut butter cups) are perennial favorites. Sorbets are popular in summer.
Mary Lou's Milk Bottle
802 W. Garland Ave.
Source: Mary Lou's Ice Cream
18 flavors
Starting last week, the traditionally lunch-only restaurant began opening 11 am-8 pm, Mon-Sun.
River City Sludge (chocolate with chunks of brownies, fudge swirl) is a perennial favorite. Strangest recent creation is the cereal-flavored Blue Moon.

Didier's Yogurt & More
10410 N. Division
Source: YoCream by Yoplait
Eight flavors (five rotate)
Mon-Sat 10:30 am-10 pm; Sun 11-9
Chocolate, vanilla and strawberry are standard. Pina Colada and Pomegranate Raspberry are summer faves.

Hula Hut Grill
12210 N. Division
Source: Brain Freeze
Creamery
16 Flavors (rotating)
Mon-Sun 11 am-8 pm

Mary Lou's Ice Cream Parlor
821 N. Evergreen Rd.,
Spokane Valley
Source: Mary Lou's Ice Cream
32 flavors
Summer Hours: daily 1-10 pm (LB)

---
OUTDOORS
Walk the Boundary
We've all walked in Spokane. But how many of us have actually tried walking around the city, step by step along the CITY'S PERIMETER, one foot in front of the other on the city limits? From the wooded neighborhoods of Indian Trail to the rail yards in Hillyard, from the rocky terrain of Rimrock to the tranquil east bank of the Spokane River, this city is everything but uniform. Sure, it sounds crazy. It's a 63-mile hike, for chrissakes. And, yeah, that one stretch along Francis may not be the most beautiful or calming. But there's no better way to get a true, visceral feel for Spokane's limits. Where does it begin? Where does it end? What have we become? (ND)
MUSIC
Jewel
The Alaskan snaggle-toothed busker-turned-acoustic singer/supermodel/superstar brings her STAR LIGHT CAFÉ TOUR to the Knitting Factory on June 24. Tickets: $55.50. Visit www.ticketswest.com. (LS)
---
OUTDOORS
Going With the Current
Michael Bowen, holding on for dear life. [Photo: Young Kwak]
It's like a giant Disneyland log ride in our own backyard. On a "Friday Night Float" on the Spokane River with the NORTHWEST WHITEWATER ASSOCIATION (six guys, four rafts) — after floating downstream from the Meenach Bridge — it soon looked and felt as if we were out in the backcountry.
Ducks quacking in the reeds. Osprey nests high atop trees. The ospreys themselves, all beak and flapping wings, flying low overhead. River banks and trees that look so undisturbed, it was startling at one point to see a mountain biker flashing past on a hidden trail.
With the river flowing at 7,000 cubic feet per second, even the Bowl and Pitcher didn't seem too scary. Dangerous rocks and timber loomed, but we stayed river-right. Waist-high water splashed into the boat, fogging my glasses. And the thrill level? Not scary. Invigorating. Like a Disney log ride.
Of course, I had it easy. Paul Delaney, point man of our raft expedition, was on the oars, with both of us ensconced in his $6,000 rubber boat with seating for six. And Delaney — a booming-voice guy in a "Raftafarian" T-shirt who drives a truck with "RIVRRNR" plates — is everything you want in a river guide.
He can wax eloquent about how the river changes character according to how much water Avista allows through the upriver dams. Just after the water treatment plant (with its surprising cascade of bleached water pouring into the river), there's a sign, 15 feet overhead, warning of Dangerous Rapids Ahead. "At 40,000," Delaney says, "you can stand up in the boat and almost touch that sign."
Past the Bowl and Pitcher and near the triple outcropping of angled boulders known as "the Devil's Toenail," he pointed out dangers. "We call that one 'Cyclops,'" Delaney said about some granite mound we were idly bypassing. "It creates a good hole at 15,000… that hole, it's a flipper" — meaning that particular wave-trough would send you and your boat down and up and over.
Any raft float has its own fast-slow rhythms. Long quiet stretches with insects denting ripples on the surface alternate with rapids big enough that you hear them before you see them — froth over stones, drop-offs, that soothing/discomforting sloshing sound. But after bracing for one set of rapids, and the next, and the next, now it was time for those long-promised "post-Toenail beers."
At Disneyland, you can't lean back with a cold one while the pine trees glide by. (MB)
---
FOOD
Beers of Summer
The starting point of summer is a matter of some debate. The astrological view, of course, is that summer perfectly straddles the solstice, its midpoint coming on the longest day of the year. The meteorological view is more nuanced, and based on climate patterns in various parts of the world, but roughly June to September 'round these parts. The concert-goer view (aka the Sasquatch-to-Dave-Matthews-at-the-Gorge view) is that summer begins on Memorial Day and ends on Labor Day in a three-day cloud of opiates and upbeat South African funk rock.
However, yours-drunk-ass-truly prefers the malted beverage view: Summer begins whenever they start pouring the seasonal brews. And guess effing what? That time is now. Already. Pretty much across the board.
At NORTHERN LIGHTS, they should be rolling out their Summer Wheat any day now, a cloudy, pillowy and sweet brew that still packs a flavor blast like the taste bud guns of Navarone. The best place to find it is at the brewery's tasting room pub at 1003 E. Trent Ave.
COEUR D'ALENE BREWING COMPANY is a little behind the trend. They're currently pouring Papa's Pale, which is light and bitter but more of a transitional, beholden to neither spring nor summer. They're just kicking that off at Steam Plant (159 S. Lincoln St.), so the summer seasonal won't be along for a bit yet.
For LAUGHING DOG's crisp, berry-noted Huckleberry-creme Ale, which is abundant in Idaho but difficult to find in Washington (well, Eastern Washington), you'll need to look at Huckleberry's (926 S. Monroe St.), at a similarly stocked grocer, or at a specialty store like Jim's Home Brew (2619 N. Division).
GOLDEN HILLS BREWERY doesn't have a seasonal per se, but all their beers are pretty light and finish damn clean. Even Ben's Brown, which recently got third place in the American Dark Lager category. The Q at Northern Quest has a Friday feature called "Just for the Halibut" that pairs fish and chips with a pint of Clem's Gold for $11. Village Tavern and the Hop Shop both always have one of Golden Hills' three beers on tap.
Rumors of a tasting room at their Airway Heights brewery are true (though they haven't exactly come to fruition yet). Owner Bernie Duenwald is optimistic it'll happen sometime this summer.
In the meantime, you can take a short road trip to Bubba's Bar & Grill (245 E. Broadway) in Reardan. The bar has five taps, Coors Light, Bud Light and the three Golden Hills varieties. (LB)

---
WATER
H2-Overload
There's something really magical about waterslides. That's why SPLASHDOWN WATERPARK and SPOKANE'S RIVER 96.9 are teaming up for four hours of music and waterslide mayhem every Tuesday night after June 15, starting at 4 pm. Get your fill of feeling like you're being flushed down a drain, or just sit back and watch your friends and family as they willfully subject themselves to full-body swirlies for $8. Visit www.splashdownpark.net. (CJ)
SPORTS
Spokane Soccer
The Spokane SPIDERS men's team has four more home games (through July 17 at Joe Albi Stadium), and this just might be your chance to say that you saw that one defender or striker before he made it into Major League Soccer. The Spokane BLACK WIDOWS of the Women's Premiere Soccer League — an amateur, college-eligible team filled with players from all five local universities — play their final pair of home games at Albi on July 10-11 against San Francisco and Sacramento. (MB)
KIDS
Kids Concert
Kids love music. At least the fun kind — none of this sappy sad stuff. And what's more fun than the music of the PANHANDLE POLECATS, five Idaho siblings with a hankerin' for bluegrass? They play bass, guitar, mandolin and harmonica, and do so in that bluegrass way that makes even the stodgiest country music haters tap their feet along. It's all sponsored by our public radio friends at KPBX. And don't fear, penny-pinching parents. It's absolutely free. Bring a picnic lunch and a picnic blanket, and sit on the grass. Visit www.kpbx.org. (DW)
ETC
Bear!
This one's easy. Get a bear costume (available for rent at Spokane Civic Theater). HIDE IN THE BUSHES of any park, preferably Riverfront. Jump out at passers by. Did you see their faces? Classic. (ND)

---
KIDS
These Books Are Made for Reading

For all the joys of being a kid in summer, for all the beaches and parks and ice cream truck jingles, summer carries a dark secret: Summer is a mind-killer.
Experienced teachers know that the summer brain drain is an especially pernicious foe. Test at the beginning of summer, and test at the end, and you'll notice something: Somewhere, amid the barbecues and videogames and sandlot baseball, the kids get a lot stupider.
Jill Bolon
But one thing can slow the mental decline: books.
Jill Bolon, a youth services librarian for 14 years at Shadle Park Library, knows all about it. She goes from elementary school to elementary school, preaching the gospel of reading, emphasizing to youngsters that summer can be about books, and that books don't have to be boring slogs. They can be about trucks, sports, dinosaurs!
She passes them around a classroom, always keeping her ear open for what kids like reading these days. They like the Percy Jackson and the Lightning Thief books? Bolon brings books on Greek mythology. She brings books on drawing and origami and books on creepy bugs and scary sharks.
It's all to promote the SUMMER READING PROGRAM. Read 15 books or spend 15 hours reading throughout the summer, return your log to the library, and, as a reward, pick a paperback book from the bin to keep. The program's even for babies, Bolon explains. If their parents read 15 books to them, their parents can pick out a book their baby likes.
And maybe kids want to hear a voice other than that of their parents wax rhapsodic about tenacious steam shovels starving caterpillars. Fine. At every Spokane Public Library, there are toddler story times at 10 am and preschool story times at 10:30 am. (Visit www.spokanelibrary.org for dates and locations.) Parents can also find story times at AUNTIE'S BOOKSTORE, every Saturday at 11 am.
Bolon loves leading story time. She creates voices for each of the characters. For one of her all-time favorites, a pop-up book called The Wide-Mouth Frog, she says she likes to do the voice of the frog.
"Do the wide-mouth frog voice!" I say.
Her voice drops an octave and comes out a rasp, like a smoker grandmother.
"I am a wide-mouth frog, and I like to eat flies," Bolon croaks. "What do you like to eat?" (DW)

---
MUSIC
Mouse and Bird
An indie band that was lucky enough to be taken under the wing of Modest Mouse's Isaac Brock, the MIMICKING BIRDS' lo-fi folk sound is worth checking out for anyone who likes Brock, MM or Ugly Casanova. They'll play the Empyrean on June 25. Watch www.myspace.com/empyreancoffee for ticket prices. (LS)
KIDS
Special Day
When I was especially young, I would always go on a self-righteous tirade about the injustice of having a "Mother's Day" and a "Father's Day," but never a day for us kids. What about the children? I would implore. But now, on Aug. 14, from 11 am to 5 pm, Riverfront Park puts on KIDS DAY, a day entirely dedicated to giving kids free fun stuff to do.
There'll be bouncy castles to bounce in. Miniature mini-golf. Police officers will run safety courses, the Boy Scouts will set up obstacle courses and Shriners Hospital will paint faces. Fun. (DW)
SPORTS
Indoor Football
The SHOCK's final regular-season home game will be on Friday, July 23, against Chicago. But since Spokane is currently ranked second among the 15 teams in the Arena Football League, we're looking at some playoff action in August. The Shock has the highest-scoring offense in the AFL, averaging nearly 69 points per game — largely because Kyle Rowley-to-Raul Vijil is this season's best quarterback-to-receiver pairing in arena football. (MB)
WATER
Spokane Pools
In 2007, the City of Spokane promised us six new pools and 11 new splash pads as part of the Parks Improvement Bond. It's been a long wait, but the final two pools will soon be open for splishin' and splashin'. LIBERTY AQUATICS CENTER (Fifth Avenue and Pittsburg) will open on June 14 along with all of the other city pools, while WITTER in Mission Park will open sometime later this summer. You bought the pools with your tax dollars, so make like Scrooge McDuck and dive into that water like it's a bunch of cool, refreshing gold coins. Find pool locations at spokaneparks.org. (CJ)
MUSIC
Pure Genius
RUSSIAN CIRCLES, a Chicago-based instrumental post-rock group, is coming here. To Spokane! This is great news! With their third album, Geneva (a work of genius, in my opinion), the band solidified its relationship with bassist Brian Cook (Botch, These Arms are Snakes). They'll play at Empyrean on July 7, and tickets ($8/$10) are available at www.brownpapertickets.com. (LS)
KIDS
Legomania
As a kid, you don't have much power. You can't control much, you can't create much; your parents won't let you drive. But get your tiny hands on a bucket of LEGO bricks, and suddenly you are God. You can create almost anything — though, granted, that "anything" is usually some sort of spaceship. The only problem: LEGO sets are expensive. Birthdays and Christmases are too rare.
Fortunately, every fourth Thursday this summer, for only $7 ($5 with a membership) at MOBIUS KIDS, you'll get a chance to build LEGO boats, cars and massively high LEGO towers. Visit www.mobiusspokane.org. (DW)
---
SPORTS
The Indians' Emcee
JAMIE PATRICK is growling at me. I've asked the Spokane Indians' on-field emcee to demonstrate how he makes minor-league baseball games feel "like a big-league experience," and his voice has settled into a low rumble before he comes out with "Laaaadies and gentlemen … get on your feet and make some noise!"
It feels like I'm clutching my hot dog and scorecard right now.
Patrick — you may know him from his day job at 93.7 The Cat, Spokane's country radio station — is headed into his third summer as the guy who introduces the Indians' starting lineup and oversees all those cute on-field promotions between innings. He climbs atop the dugout, he races through the aisles, and over the past two seasons, he has collected memories of cute fan behavior.
"During the seventh-inning stretch," he recalls, "we bring kids out and they sing 'Take Me Out to the Ballgame.' Well, a couple of years ago, this one little girl — must've been 4 or 5 years old — did not want to leave the field. She was waiting there, giggling, just enjoying being out on the field in front of all those people. Finally I had to pick her up and carry her off."
But promotions have their marketing purposes, and Patrick's got his commercial endorsements down. Asked about his favorite on-field promotions, he immediately mentions "the Coeur d'Alene Casino and Resort and Circling Raven 'Chipping Challenge," in which fans show off their golf skills between innings. "And then there are the Eyeball Races," he says.
Come again? "We have these big inflatable eyeballs that we put on a couple of fans' bodies, and they race our mascot Otto all the way from second base to home." With the giant eyeballs attached, Patrick says, the fans can "kind of see where they're going. Kind of."
The Indians may not win a championship every year, but their promotions department is going to work hard to create memorable spectacle — or, as Patrick puts it, "While the players are the stars of the game, the fans are the stars of the show."
Sometimes the fans are even out on the field. "We have one on-field activity between innings," Patrick says, "where we pick a fan, put him in left field or right field, then slingshot balls at him and see if he can catch 'em. Well, the first time we do that every season — the very first time — we may have some intern from our office who may not have experience doing the slingshot. And so it's all, 'Too short — I can do better.' And then it's too long. And we get the fan scampering all over, and we make it more dramatic by saying, 'Back, back, back….'"
The fans are stars of the show — even if, sometimes, they look really silly. (MB)

---
MUSIC
Local Heroes
One of Spokane's longest-running rock bands, BELT OF VAPOR, takes the show on the road this summer, with their new five-stong EP in tow. They'll tour with ex-Spokanites The Ax (you know them as Horrible Disaster). Both bands kick off the trek with a show at the Seaside on July 9 (with newly revived locals, Limbs). Tickets are $5. 21 . (LS)

---
SPORTS
Hoop It Up
From south of First Avenue all the way up to the Arena, from Browne Street all the way across downtown to Monroe, their sweat and shouts and blood and cheers splatter and resound all over 450 makeshift courts. Teams with self-deprecating names like "Short, Fat and Slow" clash with hyper-confident trios calling themselves things like "You Just Got Owned." The guys in wheelchairs who cradle the basketball on top of their knees, the tiny kids who can barely heave the basketball up to the rim — all of them have their families, their friends, their sudden passer-by fans. All of them wanting just to make this next bucket, avoid this next turnover, just get through to Sunday.
There are reasons that HOOPFEST (June 26-27) is the biggest 3-on-3 tournament in the world.
It's well organized. It has something for the most rabid players and the most casual fans. Fun and games and food in the park. And the people-watching! Girls with legs up to here, sweaty male torsos on display, grandmas in visors, court monitors impassive behind their shades, little kids cheering for Daddy.
Maybe Daddy hasn't been in so much as a pickup game since... well, last year, but hey, nevertheless: "Go, Daddy!"
The men on Daddy's team — just some guys from the office — have their headbands, they have their knee pads, they have that determined look in their eyes.
At least until early Saturday afternoon, when they lose their second game. But then they'll get to rest up the next morning, soothe their tired muscles, adjust their bandages, tell their war stories — and start planning for next year. Next year, they'll make it through to Sunday for sure. Visit spokanehoopfest.net. (MB)

---
SPORTS
Summer Parkways
Ciclovia in action in Bogota, Colombia

Road closures don't usually make the cut for totally fun, summer-y stuff to do. But this summer, things are going to be a little different. Let's close some roads!
OK, one road in particular. On two different days this summer — July 11 and Aug. 22 — HOWARD STREET will be shut off to cars from Riverfront Park to Corbin Park. That's two entire miles. The only type of vehicles allowed will be those powered by your muscles: bikes, skates, skateboards, your shoes. Sound impossible? It's not! It's been done in San Francisco, Portland and the countries of Spain and Brazil. And in its birthplace of Bogota, Colombia, where the first "Ciclovia" took place.
The benefits of such an odd occurrence are many, but here are few: It's free, it's healthy, it's fun for the family, and it's a great way to support alternative forms of transportation in our lovely, burgeoning city.
"What this offers people is a lot of safety, a lot of peace of mind, because it's a wide-open space where people can ride bikes, walk or skate," a participant in the original Ciclovia event says in a video. "[They're] totally safe, totally confident that nothing will happen to them because these are lanes that are specifically designated for recreation, for shared living and physical activity."
Organizers include the city of Spokane, Spokane Parks and Recreation and the Spokefest Association, so this ain't no renegade operation. Yoga events will be free for all, as will some martial arts activities. As the route slips by the Flour Mill, the Arena and the Cretin Hop (not to mention house after house), participants can expect the unexpected. And, of course, a fitness fun time.
It's a 21st-century block party — one that stretches for 22 blocks.
And like all great events, it will only happen with volunteer support. So visit summerparkways.com and volunteer, why don't ya? (ND)

---
MUSIC
I and Love and...
The AVETT BROTHERS cast a wide net. They've opened for jammy bands like Widespread Panic and Dave Matthews, and they've dragged pop acts like Portland's Sallie Ford and the Sound Outside along on tour. A little folk, a little bluegrass, a little good ol' RnR, the multi-talented band had a great 2009: Critics loved their album, I and Love and You — except for Pitchfork, but what do they know? — and the band was named the Artist To Watch of 2009 by Rolling Stone. Catch them at the Bing on July 20. Tickets: $30. Visit www.ticketswest.com. (LS)
---
FOOD
Happy Hour Tour
It's a warm summer day. Evening's just around the corner and the sun has hours before it settles down below the West Plains. You're bored. You're thirsty. You're broke.
Here's a perfect parade of cheap drinks (with the also affordable delicacy accompaniment) for what could be a perfect summer evening.
Start early, at 2 pm to be exact, at ANDY'S BAR (1401 W. First Ave.). Good beer is always cheap here. Slake that thirst.
Next up, 3 pm at ANTHONY'S HOMEPORT (510 N. Lincoln St.). Order an absolutely massive $3 "pint" and a 50-cent oyster shooter. Or two. Or a $3 margarita. Whatev.
Hoof it over to CLINKERDAGGER (621 W. Mallon Ave.) right at 4 pm; otherwise there's no way in hell you'll get a seat on their killer patio. Appetizers are half off, and the food is awesome, so get a little crazy. Kobe meatloaf sliders and the warm brie with macadamia nut crust? Yes. Please.
All right, time is of the essence, so lace them sneaks and get on over to ZOLA (22 W. Main Ave.) at 5 pm! I know, I know. You feel a little drunk. It's naptime. But, buck up, young summer soldier. The $1 PBRs at Zola are like water. (They have actual water, as well.)
And, finally, make your way to the BABY BAR (827 W. First Ave.) for $3 well drinks. And damn you if you don't order some nachos from the front. Because that's how the tour ends. (ND)
---
SPORTS
Pedal Power
Bikes are made for all seasons: fenders for the rain, metal-studded tires for the snow, sleek and aerodynamic-y for the wind. But screw that. I want to ride in the glorious sunshine! And judging by the 1,700 cyclists who turned out for last year's SPOKEFEST, so do a lot of other people. Get in on the action this year: ride the 21-mile community ride or step it up a notch for the 47-miler (or down a notch for the 9-mile course). This day of cycling is intended for everyone, so come one, come all — let's ride bikes on Sept. 12. (ND)
MUSIC
Nerds Welcome
I'm not much of a pop-punk fan, but I love anyone who loves The Goonies. THE ATARIS' most popular record and first major label release, So Long, Astoria, references the '80s cult classic. In fact, the band played last weekend's 25th anniversary of the festival —right alongside Corey Feldman's band. Dude. They'll play Empyrean on July 20. Watch www.myspace.com/empyreancoffee for ticket prices. (LS)


WATER
Parks & Rec
Sometimes, you just feel like getting outside and doing something. You don't know what — and you don't feel like planning it — but you're ready to go. That's where SPOKANE PARKS AND REC'S OUTDOOR SUMMER PROGRAM comes in handy. From jet boating Hells Canyon (June 19, July 17) to kayaking Badger Lake by moonlight (June 26, July 24, August 24), you're sure to find something that suits your interest and schedule. Sponsored in conjunction with area businesses like REI, Mountain Gear and even Aloha Island Grill (kayak and luau on the Little Spokane), these events are a great way to have fun on the water while supporting your city and the local economy. Download the Outdoor Summer Program schedule at spokaneparks.org. (CJ)
FOOD
Get Your Cook On
The KITCHEN ENGINE (621 W. Mallon Ave.), Spokane's loved train-themed cooking store, is mad with culinary classes. Go to their Website. Pretty much every day, Monday through Thursday, is taken up with a cooking class. And heavens, the variety! You can hit it up next Tuesday and get a survey of "mainstay" Thai dishes and then come back the next night and learn how to prepare a perfect filet mignon. "My aunt's Thai of French extraction, so that's not like a big deal," you say? Does she know how to cook with wild nettles?! Take her there tonight (June 10), she might learn something. (LB)

MUSIC
High Strung
Eight cellists who travel in a big tour van and who play Pantera and Outkast covers — among other totally bizarre songs to be played on cellos. PORTLAND CELLO PROJECT rocked the old Empyrean space last fall, and returns this summer for a second show on July 24. Watch www.myspace.com/empyreancoffee for ticket prices. (LS)
WATER
Rafting — for a Cause
You've done charity walks, but what about a charity raft? Float along the Spokane River on June 20 for RAFT TO REMEMBER, benefiting Alzeheimer's Association Inland Northwest Chapter, or down the Clark Fork River Aug. 8 for RAFT FOR THE CURE, benefiting the Eastern Washington affiliate of Susan G. Komen for the Cure. (Raft for the Cure in Spokane on June 13 is already sold out.) If you're a rafting newbie, don't worry — sponsor ROW Adventures was named by National Geographic as the second-best water adventure travel company in the world, so they know how to do things right. Sign up at www.rowadventures.com. (CJ)

FOOD
Stuff Yourself
A list for your perusal: 55 concerts, three beer gardens, 48 food booths. Need we say more? It's PIG OUT IN THE PARK. If you eat like a pig and feel stuffed like a pig, you're doing it right. Get details at spokanepigout.com. (ND)
SPORTS
Rock Utilization
The catastrophic Ice Age floods tore through our landscape well before Spokane was a city. But their effects can still be felt today, mainly in the form of all those granite "erratics" jutting up everywhere (but especially on the South Hill). Well, powder up those hands, put on those tiny, sticky shoes and climb some rocks. (But, of course, first you should head to WILD WALLS for a primer on safety tips.)
Spokane offers many choices for urban climbing — places like MINNEHAHA, DEEP CREEK in Riverside State Park and DISHMAN HILLS, but we suggest boulder-ing around on those 10-foot-tall thumbs behind the Corbin Art Center or at LINCOLN PARK. Hell, some nice outlaw climber has already pounded some pitons into the rocks below Cliff Drive. (ND)
MUSIC
Side Project
FRUIT BATS — the Sub Pop folk project of Eric D. Johnson and a handful of other musicians — is one of those bands that takes long stretches off but always comes back from them charged up and better than before. After a four-year hiatus, the band released their fourth album, The Ruminant Band, in late 2009. Hmmm. Seems appropriately named, doesn't it? They'll play the Empyrean on Aug. 12. Watch www.myspace.com/empyreancoffee for ticket prices. (LS)

Summer Guide 2010
SORT BY CITY Spokane • Spokane Valley/Liberty Lake • Coeur d'Alene/Post Falls • Sandpoint • Pullman/Moscow • West Plains • The Hinterlands

SORT BY CATEGORY Festivals • Food/Drink • Kids • Music • Outdoors • Sports • Theater • Water • Etc.

READ THE E-VERSION
Stories
•
Calendar listings