FROM INLANDER.COM
NEWS:
A Spokane County Sheriff's deputy is on paid leave pending an investigation into "inappropriate conduct."
NEWS:
West Central residents are trying to preserve a block of historic homes by physically moving them.
NEWS:
School districts are grappling with finding best practices for transgender students.

ARTS:
A young photographer pushes his creative limits by turning to antiquated photographic processes.
MUSIC:
Bluegrass lifer Jenny Anne Mannan hosts a new Spokane acoustic showcase.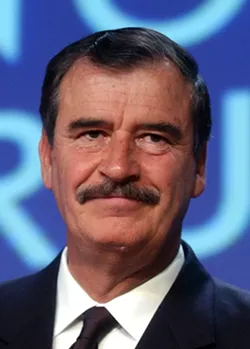 • Mexican presidents not paying for Trump's wall

Two former
presidents of Mexico used sharp language
to emphatically express their opposition to GOP presidential frontrunner Donald Trump's suggestion that the country pay to build a wall to keep immigrants out of the U.S.
• Apple says FBI is violating constitution
The tech giant's lawyers say that a court order requiring Apple to unlock an iPhone used by a terrorist
would violate the company's First Amendment rights
and would set a dangerous precedent.
• Report on inmate early release issued
An official report blames
"bureaucratic incompetence" and "inexplicable failure
both on an institutional and individual level" for the early release of Washington inmates that resulted in two deaths and heavy political fallout.
• Idaho lawmaker questions the likelihood of pregnancy from rape
As the Idaho legislature consider a measure that would provide women seeking abortions a list of places where they could obtain a free ultra-sound, one state representative said he didn't think
rape and incest were likely to cause pregnancy.
• Misleading billboard taken down after Democrats threaten to sue
An "Idaho Votes" billboard advertising the March 8 presidential primary
has been taken down
after Democrats, who hold their primary March 22, complained that the advertisement was misleading and likely to cause confusion.
• Guilty verdict reached in murder-for-hire trial
A jury has determined that James Henrikson
is guilty of masterminding the murder
of a South Hill businessman.
The Republicans had yet another debate in anticipation of the next wave of primaries on Tuesday. Here are the highlights: