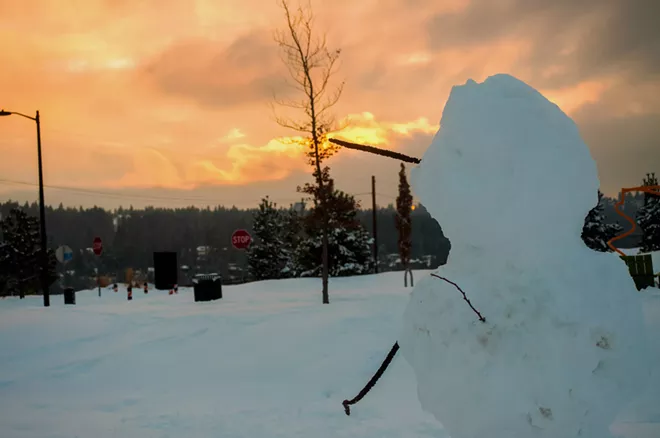 KXLY and KHQ — Actually The Same Person?
Hey, have you ever noticed how bitter rivals KXLY and KHQ put out a lot of the same clickbait-y non-local posts on Facebook? Here's
why
.
Colin Meloy's Kids?
The Descendants, not to be confused with the Decemberists, are coming to
Spokane in October
.

Giving Foam the Finger
Washington state might ban foam as a
firefighting chemical
.

In other news...

On a roll

Rep. Timm Ormsby, who voted against Mike Padden's DUI bill last year, got drunk, got behind the wheel, rolled his jeep and was
charged with a DUI
. (
Spokesman-Review
)

How now, full city plow?

Just when we thought we were out, old man winter drags us back in.
Snow is back with a vengeance
. (KXLY)

Never pay for porn
Trump's lawyer paid porn star Stormy Daniels $130,000 out of his own pocket. Because that's just the kind of
stand-up guy he is
.