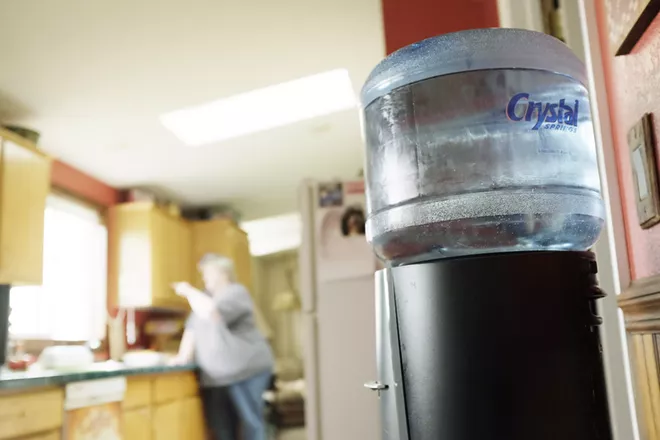 Earlier this year, we told you about two bills that would
restrict or ban chemicals in the same family as those that have contaminated water near
Fairchild
Air Force Base
.
The bills, which would restrict per- and polyfluoroalkyl substances, commonly referred to as PFAS, in firefighting foam and food packaging, have changed slightly on their way through the process.
But both have already passed through their first chamber, and if approved by the other, they'd be the first bans of their kind in the country, says Ivy Sager-Rosenthal, communications director for Toxic-Free Future.
The food-packaging bill,
HB 2658
, would require a study of alternate materials that can be used for paper food wrappers and containers that need to be grease- or water-resistant, to be completed by 2020. A ban on the chemicals in food packaging could start in 2022. It passed the House 56-41, with one excused.
The second bill,
SB 6413
, would require companies to disclose if the chemicals are in equipment sold to firefighters starting in July 2018, and restrict the manufacture, sale and distribution of firefighting foam containing the materials starting in July 2020, except in places where federal law requires it, such as at airports. The engrossed substitute bill passed the Senate 39-8, with two excused. It's scheduled for a hearing in the House Committee on the Environment Thursday morning.