Spokane has produced more than its fair share of famous business leaders, artists, professionals and politicians. Two — one a Democrat and the other a Republican — earned national acclaim for the critical roles they played in maintaining the post-World War II institutions that laid the foundation for the "American Century."
Tom Foley did that in Congress and as speaker of the House from 1965-95, while my late grandfather, Eric Allen Johnston, did the same through a variety of posts. In writing a biography of the man I remember most vividly for giving Christmas its sparkle, a fuller picture is emerging. I see his passion for America, but also his deep concerns for our country.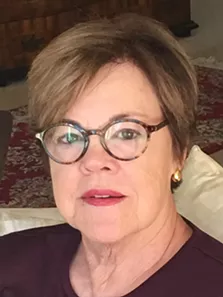 I unearthed a long-forgotten keynote address he gave in January of 1945 to the Writers' War Board — an organization that coordinated some 4,000 American writers to support the war effort. In this speech, I hear my grandfather speaking to me, and to our times.
In addition to running three companies in Spokane, heading the U.S. Chamber of Commerce during the war and advocating for the film industry as president of the Motion Picture Association of America, Johnston served three U.S. Presidents. President Roosevelt sent him to both Latin America and the Soviet Union as his economic envoy. President Truman named him to the public board overseeing the Marshall Plan, and then another board to stabilize the U.S. economy. President Eisenhower made Johnston the first special envoy to the Middle East.
A few months before German troops surrendered, at the tail end of a war that killed some 60 million people, my grandfather thought that intolerance and discrimination posed the greatest threat to America's future.
"Of all the social problems that face our country in this era of crisis," he told those gathered in New York that night, "that of national unity seems to me the most challenging. Most other problems will not be solved if the American people are divided into mutually hostile and suspicious groups..."
Sound familiar? With a president who, every day, works to divide us as Americans, we seem to be living out my grandfather's worst nightmare.
"Race hatred and group intolerance simply do not jibe with any of the formulae of freedom so dear to the American heart," he said. "If the day ever comes in this country when tolerance gives way to internal enmities and persecutions and discriminations, it will be the end of American civilization."
This man, who sold newspapers on a Spokane street corner as a young boy to help his mother pay the bills, saw strength and beauty in America's diversity. "It's never the purest metal that is the toughest," he said. "We in America are an alloy of all the peoples in the world."
Eric Johnston, I am discovering, was both an optimist and a realist. I am compelled to share his message, spoken at another dark time with nothing but uncertainty ahead.
Getting to know my grandfather better has also led me to abandon my Republican heritage. Numerous issues — the rising costs of health care and education, growing income disparity, increasing deficits, the assault on the rule of law and willful ignorance about climate change — have pushed me to act.
I am now one of an army of volunteers for Lisa Brown, because she alone seeks to represent all the citizens of Eastern Washington, no matter what their race, their religion, their economic class or their personal beliefs. She will fight every single day to preserve the American civilization our forefathers bequeathed to us. I know my Republican grandfather would approve. ♦
Victoria Butler, a Lewis and Clark High School grad, has been a foreign correspondent for Time and NBC. She and her husband Timothy Carney split time between Spokane and Washington, D.C.

Read Eric A. Johnston's keynote address to the Writers' War Board below: