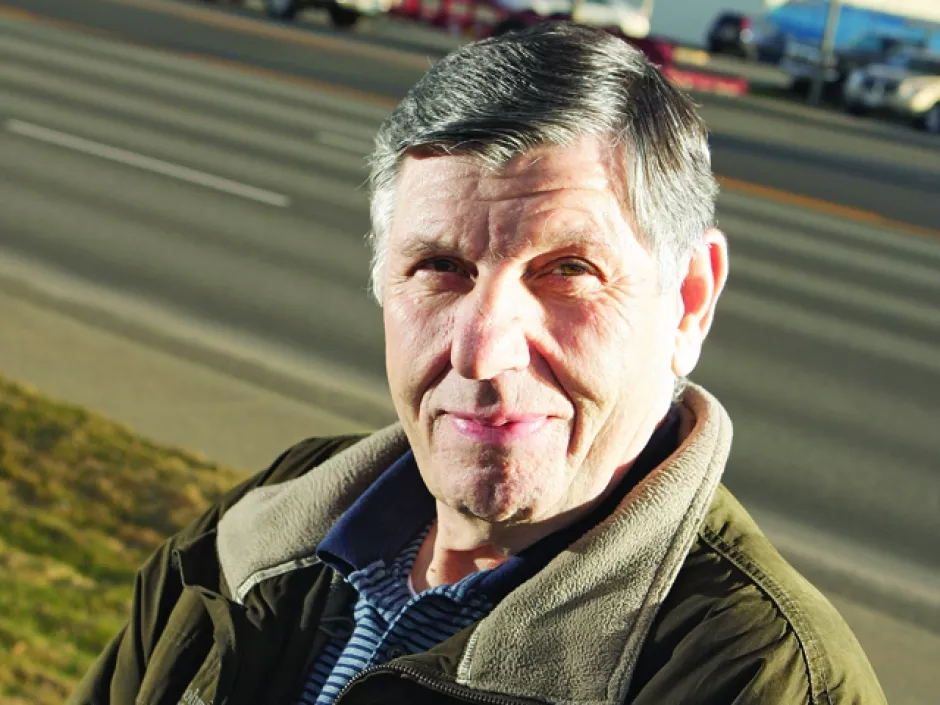 SULLIVAN'S CHOICE

Would you rather be punched in the gut really hard for three weeks straight, or get punched in the gut slightly less hard for eight weeks straight?
That's the question that businesses along the Sprague-Sullivan intersection in Spokane Valley had to answer. Either close down the intersection completely for three weeks, or close it down partially for six to eight weeks. Neither is good for business in the area.
And to close it down only partially, public works director Neil Kersten says, is more dangerous and will cost $100,000 more than closing it completely.
During public hearings, Kersten says, businesses seemed slightly more in favor of closing the intersection down for three weeks and getting it over with. And that's what city staff ultimately decided to do.
"It's a tough call," Kersten says. "No one likes construction projects until they're finished."
But this controversy isn't finished quite yet.
City Councilman Dean Grafos distributed a petition to area business owners decrying the decision to close the intersection for three weeks. To the council, he brought names from more than 50 businesses including those at Zip's, PetCo, Fred Meyer and Ziggy's.
"I think it would be devastating to these businesses," Grafos says.
City Councilman Bill Gothmann says it's inconvenient for the city to change strategies this late in the game.
"The bottom line is the business folks had been told multiple times what was happening," Gothmann says. "They said their desire was to get it done and over fast, instead of dragging it out." — DANIEL WALTERS
BIKE CITY. FINALLY.
We've been chronicling the transformation of Spokane's bicycle culture for years — watching as the number of riders cruising city streets has exploded, the opportunities for the bike-minded have blossomed and reluctance within city government has practically melted away.
Now, just as Spokane has begun to see itself as a bike town, we've got the title to prove it.
At the Riverfront Park pancake breakfast that served as the kick-off to Bike to Work Week on Monday, Mayor Mary Verner announced that the City of Spokane has officially been named a Bicycle Friendly Community by the League of American Bicyclists.
The city received bronze-level status, which might not sound that great, until you figure that half of the cities who applied for the designation were denied, and 19 cities got mere honorable mentions this year. Also, Tacoma isn't a bike-friendly community yet. So there.
"This is a huge honor for us and a validation that we are making significant progress toward making Spokane more bicycle-friendly," the mayor said in a press statement. She pointed to several big achievements that helped the city's case this year, including the passage of a massive and grassrootsled Master Plan for bikes, completion of several key trails and support for events like Bike To Work Week and Spokefest.
However, the city still has a ways to go to work its way up the ranks in this, the highest-certified bike-friendly state in the union. While Bellingham and Seattle have succeeded in four out of the League's five categories for bike-friendliness, Spokane has won only one, for engineering.
Still, this is a nice start. Visit bikeleague.org. — JOEL SMITH
PEACE, JUSTICE AND DELAYS
Should civilians have increased watchdog power over police conduct? The Spokane City Council has delayed discussing that issue until Monday, May 25.
Councilman Bob Apple, who placed the proposed ordinance on the agenda, says the reason for the delay is three-fold.
First, some last-minute changes to the ordinance — which would give Police Ombudsman Tim Burns greater freedom to conduct his own investigations into police misconduct — pushed the vote and discussion behind schedule.
Second, Councilwoman Nancy McLaughlin and Council President Joe Shogan were absent from this week's meeting. Even though Shogan attended the meeting by phone, Apple says the council agreed that all members should be present.
Finally, the city attorney's office is still reviewing the ordinance. "There was an interest by some of the council members … as to [the ordinance's] likely effects" as expressed by the attorney's review, Apple says.
In related news, the Peace & Justice Action League of Spokane is leading a local coalition in a demonstration before Monday's City Council meeting in support of granting the ombudsman greater investigatory powers. Attending the demonstration, which will begin at 5 pm in front of City Hall, will be Shonto Pete, the Center for Justice and the NAACP, among others. — NICHOLAS DESHAIS