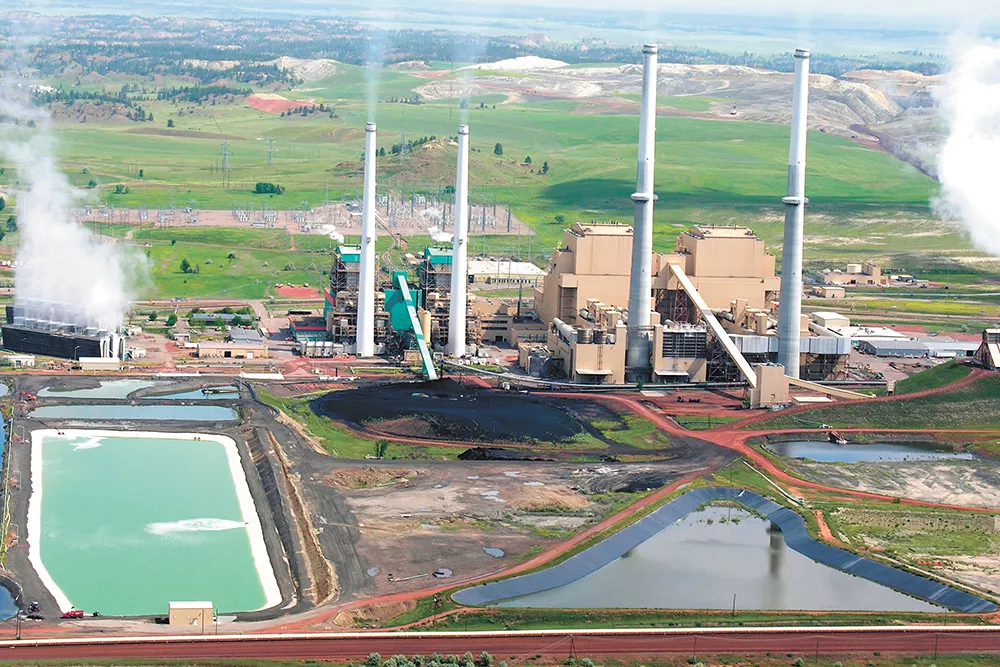 In a proposed settlement that will set higher electricity and gas rates for Avista customers in Washington state, the utility has also proposed several measures that signal its move away from coal power.
Avista will pay off the debt on its portion of the Colstrip coal-power plant in Montana about a decade earlier than planned, and won't support any capital upgrades that would keep the plant going after 2025, according to the proposed settlement, which still needs to be approved by the Washington State Utilities and Transportation Commission (UTC).
Paying off the debt sooner is required under the new 100 percent clean energy bill Washington passed this year.
"When a utility builds and constructs a plant like Colstrip, you don't pay it off outright, you pay it off over time like you would a house or a car," says Matt Nykiel with Idaho Conservation League. "For a long time, Avista and other utilities have seen Colstrip to be operating into the 2040s. What's significant is although Avista is not saying retirement of the plant is at 2025, they're saying we will have paid it off by 2025."
But specifically saying they won't help the plant last past 2025 is even more significant, according to environmental groups.
"That is really important, because that implies we are now ramping down funding on Colstrip in anticipation of either retirement, or at a minimum, it no longer being useful to Washington ratepayers," says Doug Howell, a senior campaign representative with Sierra Club. "Montana's owner of Colstrip is trying to keep the plant open for decades."
The settlement also proposes a $3 million contribution from Avista to a community transition fund for Colstrip, Montana, where the main source of employment is the plant.
The proposed settlement with UTC staff also includes electricity and gas rate increases that are lower than Avista's initial proposal, but still not fully agreed upon by the state attorney who represents the public. Avista's electric revenues would increase 5.7 percent and natural gas revenues would increase by 8.5 percent under the settlement.
The three-member utility commission doesn't have to agree to all the elements of the settlement, which will go to a hearing some time before April. Comments from the public can still be made at utc.wa.gov/comments.