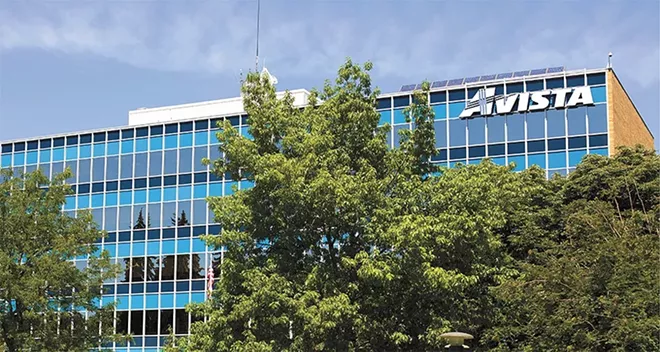 Arguing it would not serve the public interest, state regulators today blocked the proposed blockbuster sale of Avista to Canadian-based Hydro One.
The Washington Utilities and Transportation Commission says the merger would neither protect Spokane-based Avista from financial risk nor provide a benefit to its customers, as required by state law. It says it is "evident" that political considerations may motivate Hydro One's and Avista's business operations and financial integrity.
The proposal would have created the largest investor-owned utilities in North America. Avista would have maintained its headquarters in Spokane and continued to operate under the same name, management
and
employee structure. But it would have become a subsidiary of Hydro One, which is headquartered in Toronto.
Avista executives would have seen a significant chunk of cash had the merger gone through, with Avista CEO Scott Morris alone making nearly $6 million just in stock holdings. But Morris has argued that it wasn't about the
money,
but finding a partner to meet the needs of the customers and the community. (The
Inlander
ran a cover story two weeks ago diving into the details of the proposal.
You can read that here
.)
That appeared to play a role in today's decision to deny the merger. Hydro One argued political pressure would not impact the company, but the UTC commission wasn't buying it.
"Provincial government interference in Hydro One's affairs, the risk of which has been shown by events to be significant, could result in direct or indirect harm to Avista if it were acquired by Hydro One, as proposed," today's order states. "Avista's customers would be no better off with this transaction than they would be without it."
Avista did not immediately respond to an
Inlander
request for comment today. We'll update this post if that changes.
You can read today's full order
here
.
UPDATE 4:30 PM
: Avista and Hyrdo One released a statement saying the companies are "extremely disappointed in the UTC's decision, are reviewing the order in detail and will determine the appropriate next steps."