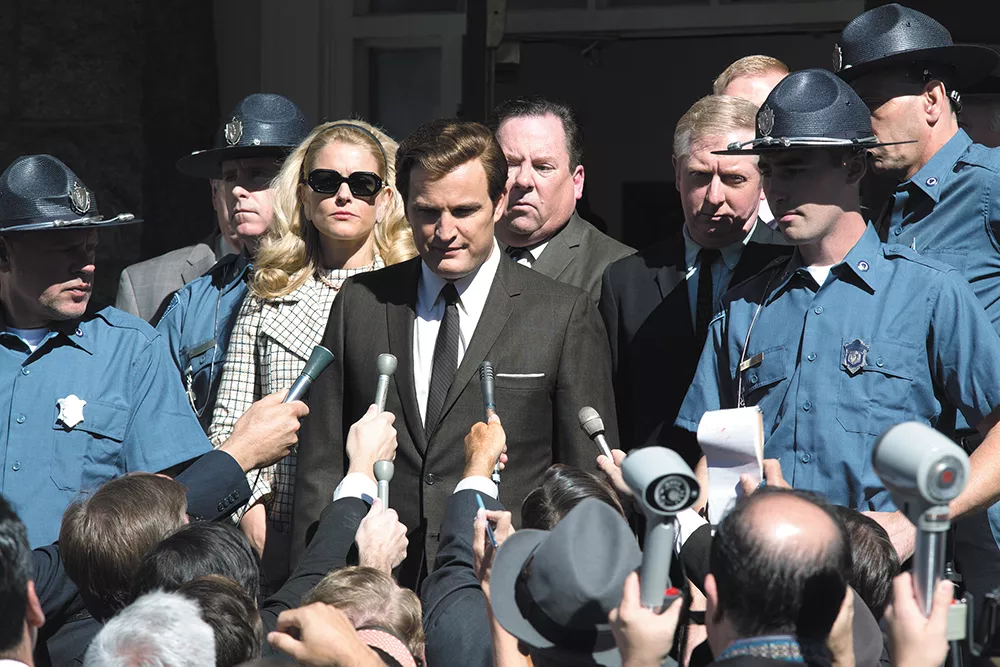 Honesty is always the best policy. If only Sen. Ted Kennedy abided by it in the tumultuous year of 1969.
Backdropped by his brothers' assassinations, the "giant leap for mankind" and the Vietnam War, the political drama Chappaquiddick traces a major scandal on the titular island in Massachusetts, which Sen. Kennedy lay at the heart of.
The film opens with a reporter asking Kennedy what it feels like to walk in the shadow of his brothers — President John Kennedy, killed in 1963, and presidential candidate Sen. Robert Kennedy, killed in 1968. The question haunts the 37-year-old Kennedy, portrayed by awesome look-alike Jason Clarke. Clearly troubled by these thoughts, Kennedy goes for a late-night drive during a party on the remote Chappaquiddick Island, along with a young female staffer, Mary Jo Kopechne (Kate Mara). The vehicle crashes and only Kennedy survives.
How? It's unclear. The truth is slippery, made even slipperier by politicians. Rather than report the incident, Kennedy undergoes some kind of mid-life crisis in the course of 10 hours, refusing to call the police and then attempting to salvage his career and presidential aspirations. The rest of the film attempts to untangle Kennedy's version(s) of the story from the truth as he overcomes his perceived inadequacy in the Kennedy dynasty.
Despite the phony Boston accents, the casting of Chappaquiddick is great, mostly because Ed Helms takes on the unusually serious role as Kennedy's lawyer and cousin Joe Gargan. Additionally, stand-up comic Jim Gaffigan steps into the fray as attorney Paul Markham.
Chappaquiddick is a bit boring. It's two hours of smoke-filled rooms and old white dudes bickering at each other. I decided to see it while on a date (only because Blockers was sold out) and worried that she would fall asleep before the movie could finish. Also, why are we pulling skeletons out of the Kennedy closet 50 years after the fact?