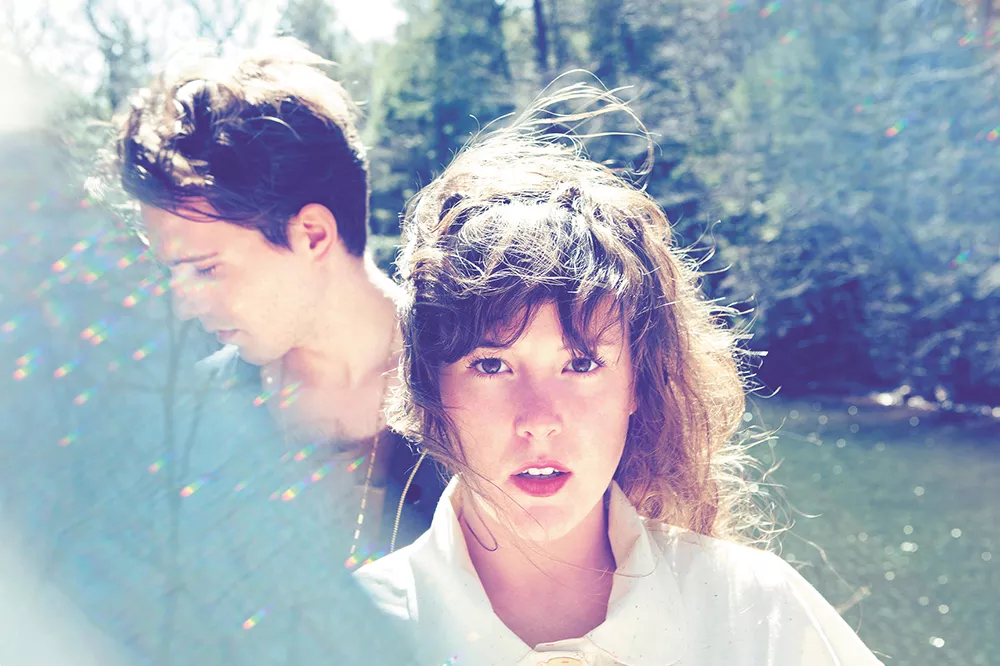 For Another Eternity, the follow-up to their 2012 debut Shrines, Purity Ring vocalist Megan James and producer/instrumentalist Corin Roddick did something new: record together.
Shrines came together over email, as Roddick lived in Montreal and James called Halifax, Nova Scotia, home; the two were about an 11-hour drive apart.
Roddick would send James an electronic instrumental track and James would respond with a vocal demo. Over time, the pair, who knew each other from the Edmonton, Alberta, music scene, would mash both parts into one song.
This low-key manner of recording wasn't a dig at tradition; it simply solved their distance problem while also mirroring their informal mentality. As members of electropop band Born Gold (then called Gobble Gobble), Roddick asked James to sing on a track he was working on, which would become "Ungirthed," the duo's first release as Purity Ring.
Positive feedback (Pitchfork praised James' "crazily addictive" melody and said the song "seems to pull you closer with every bar") convinced the pair to give the band a shot, and they set to work on their chilly indie-pop tunes.
After two years of touring in support of Shrines, it was time for the pair to focus on album No. 2. Perhaps in an effort to avoid the dreaded "sophomore slump," the Canadian electronic duo took a different approach.
Feeling the need to take this release more seriously than their trial-and-error debut, and now more comfortable in their roles in the band, Roddick and James made an effort to get together once a month to write and record.
But a year-and-a-half-long writing dry spell prior to these meetings made for a slow start.
"It really took us a while to get started, but it was like real songwriting as opposed to just laying a vocal track on top of a random beat," Roddick told DIY magazine in March. "The thought went into it to give each part of the song its own space to shine."
That thought is evident on the cohesive, uncluttered Another Eternity.
Gone are the distortions that altered James' crystalline vocals, and Roddick has pared down his effects, which adds clarity and more melodic variation. James' lyrics are just as poetic.
On Another Eternity, collaboration helps Roddick and James more concisely tell their futuristic tale. ♦
Purity Ring with HANA • Sat, Oct. 3, at 8 pm • $20 • All-ages • Knitting Factory • 919 W. Sprague • sp.knittingfactory.com • 244-3279