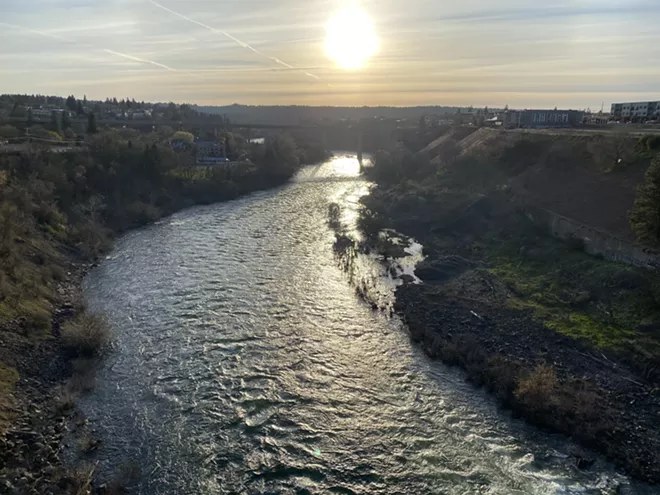 Polluters will be allowed to dump significantly more toxins into Washington state waters after the Environmental Protection Agency rolled back the state's water quality standards on April 16.
The move has been anticipated for more than a year and involves a complicated history.
By
way of background
, Washington proposed new limits for nearly 200 toxins a few years ago, but the EPA in 2016 ultimately required even stricter standards for 143 of the human health criteria. The criteria are meant to protect people who eat fish caught in the state, so limits are set to ensure a specific amount of fish can be eaten without undue risks of cancer (175 grams per day in this case).
Washington's Department of Ecology got on board with the stricter limits and has spent the last three years working to implement them. But after businesses petitioned the federal government to say the new standards were too strict and the state's original science had been sound, the EPA said it would allow Washington to roll back to the standards it had originally proposed.
The move, made final this week, was met with anger from Ecology and environmental groups that had urged the EPA to maintain the stricter standards.
"It is unconscionable that EPA would diminish water quality standards aimed at protecting human health in the middle of a public health crisis," Ecology Director Laura Watson says in a statement. "EPA's decision is bad for Washingtonians, and is especially hard on tribal nations and communities who rely on fishing for traditional diets and work. It is also illegal. EPA's repeal of Washington's existing standards violates the federal Clean Water Act. We have
challenged this illegal action
in court."
Environmental groups and those in affected industries also denounced the rollback in statements on Monday.
"Allowing polluters to put more poisons in our rivers and expose far more people to toxic health hazards is a terrible idea all around," stated Glen Spain, Northwest regional director of the Pacific Coast Federation of Fishermen's Associations (PCFFA), a major commercial fishing industry trade group. "No one, and no corporation, should be given free rein to pollute the nation's food supply, as these rollback rules would allow. The Trump administration's 'deregulation' economics excuse is bunk — the State of Oregon has been using the same, much healthier, 175 grams per day fish consumption standard for years, and Oregon's economy didn't experience repercussions."
Spokane Riverkeeper Jerry White also questioned the rollback, as it loosens standards for polychlorinated biphenyls (PCBs). The Spokane River is one of the most PCB polluted rivers in the state.
"There are Department of Health PCB advisories for the consumption of most types of fish in the Spokane River," White says. "Rescinding the water quality standards under industry pressure represents a profound failure to protect the public. In fact, it calls into question the integrity of the initiatives and
efforts that are underway
in our river to clean up the PCB pollution."