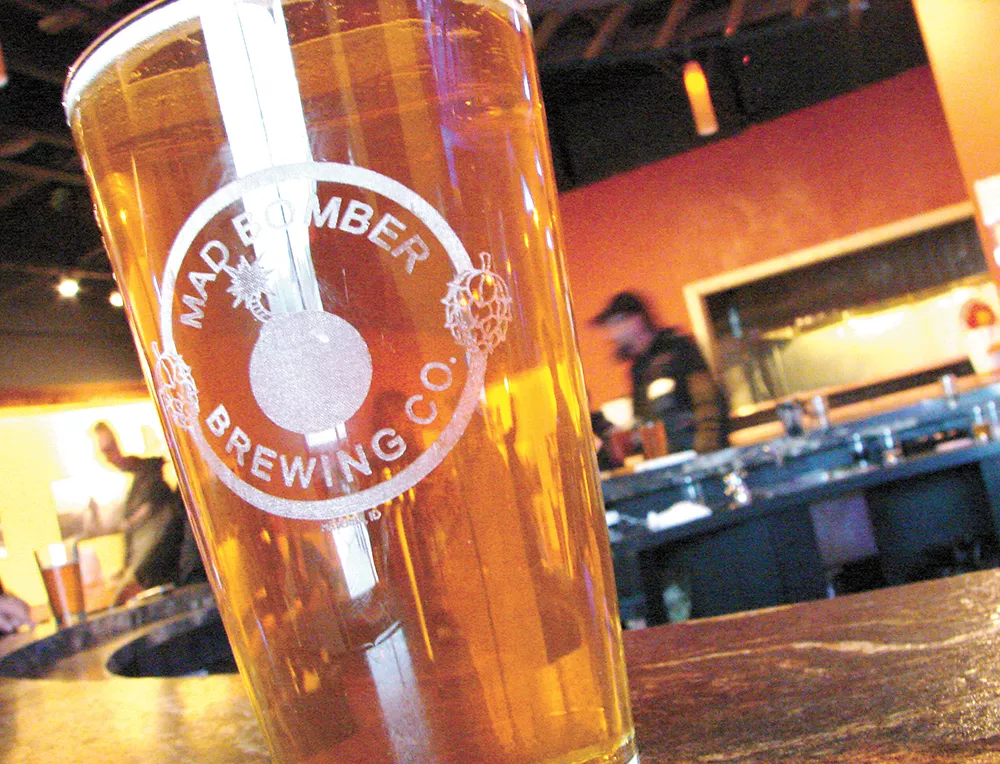 If Tom Applegate looks shell-shocked, it's not combat-induced. After all, the former Army Explosive Ordinance Disposal technician is used to stress.
But after years of planning — including a few setbacks — Mad Bomber Brewing Company welcomed about 500 customers to its soft opening last week.
"We just posted [the opening] on Facebook," says Applegate, Mad Bomber's brewmaster, whose initial plans were to open a brewery with his father in their native Montana.
Instead, Applegate teamed with his wife Stephanie and two EOD buddies, John Taylor and Alan Longacre, to open Mad Bomber's modest one-and-a-quarter-barrel operation. An initial partner in the business, Staff Sergeant Nicholas Reid, died last year at 26 from injuries he suffered in an enemy explosive attack during his second tour in Afghanistan.
"It's impossible to do the job and it not have an impact," says Applegate, nodding toward photos of on-duty servicemen, including one reminiscent of The Hurt Locker's lonely walk scene. Ceramic tiles engraved with names of the EOD fallen line the bar. A chalkboard sign announces that select proceeds go toward EOD's Wounded Warrior Fund.
Support for Mad Bomber has come from unexpected places: $26,000 via Kickstarter funded a walk-in cooler and draft system; a retired EOD technician built the bar's tables out of ammo crates, and nearby Selkirk Abbey and Trickster breweries have lent advice and equipment.
Then there are those who stop by because they feel a connection, says Applegate. Some are fresh-faced, sporting telltale military-issue haircuts, while others are timeworn, offering hearty handshakes, like the group of leather-clad Combat Vet Riders who rolled in during our visit. They order eats from neighboring EnVision Cafe — salads like cranberry almond with grilled chicken, brats and sandwiches like the turkey grilled panini — and sample beer made by one of their own.
However customers are initially drawn to Mad Bomber, the beer will keep them coming back: six varieties ranging from the hearty MK 84 Porter to the Booby Trap Blonde, a "lawnmower beer... for the days when you're hard at work and need something cool."
It's beer made for people who like to drink beer, says Applegate.♦
Mad Bomber Brewing Company • 9265 N. Government Way, Hayden, Idaho • Open Fri-Sun 11 am–9 pm • 208-762-7343