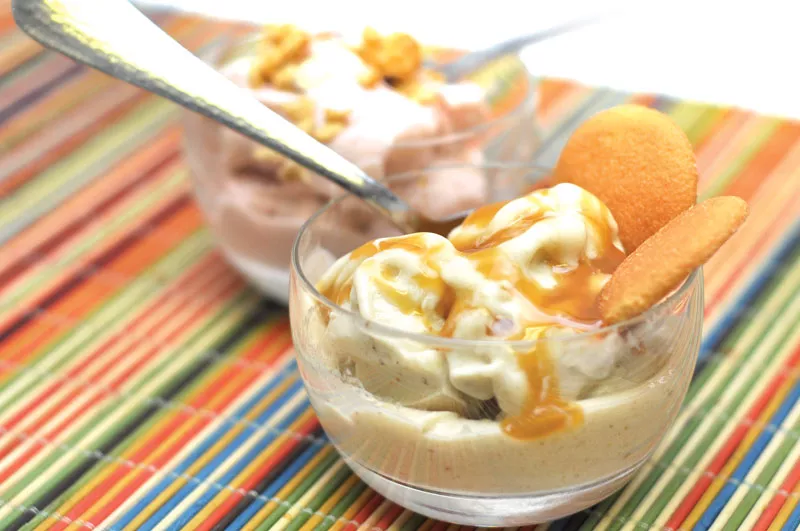 Imagine a long day at work. Your boss was crabby, and your cubicle neighbor decided today was the day to show you picture after picture of her cats. You're exhausted and want nothing more than dinner and a comfortable chair.
So you reach for … a salad?
Of course you don't. You've just had a pizza, beer and vanilla ice cream kind of day, and by Jove, you are going to eat like a king tonight. You'll eat that salad tomorrow.
But why is pepperoni pizza more comforting than something healthier?
"Certain foods like carbohydrates elevate our blood-sugar levels, which also raises serotonin levels, similar to an SSRI [selective serotonin re-uptake inhibitor] medication," says Craig Hunt, a Spokane dietitian. These medications are the very ones used to combat depression. Hunt even goes so far as to say comfort foods can have addictive qualities.
So, physically, we crave the response we've come to expect from eating comfort foods, but there's also a psychological side to our cravings, a complex interaction of our emotions and primal urges.
Typically, "In times of stress you want to go back to something that reminds you of your youth," says Spokane dietitian Nichole Desmond.
But those cravings may go back even farther. Dr. David B. Givens, director of the Spokane Center for Nonverbal Studies, notes that the yummiest of foods stimulate the pleasure centers in our brains. Consider a bagel with honey.
"The honey, a sweet taste, sends a chemical message to our brain that's pleasurable … and so sweets like sugar have basically the same pleasure meaning as drugs, sex, rock 'n' roll," says Givens.
That's right. No matter how technologically advanced our society, food preferences even now relate back to the earliest civilizations, Givens says.
"The foods that we enjoy most have a long evolution in time, or a long history, hundreds or thousands of years," he says. There are occasional exceptions, like relatively new-on-the-scene potato chips, "but usually they come out of Roman or Greek times, or even pre-Greek." Givens says that's why haute cuisine — which may appeal to the intellect — is often not as satisfying as food that is more basic and appeals simply to our taste buds. That may be why we seek out those foods in times of stress.
So what's a stressed-out modern day human to do?
Chelsey Woods, the dietitian for Dining Services at Washington State University, provides healthy eating advice to Pullman students with a regular column in the campus newspaper, The Daily Evergreen, and also offers students one-on-one opportunities to meet and discuss dietary needs. She offers some advice on how to manage those cravings for comfort foods.
"Practicing moderation and controlling portion sizes allows you to be able to eat comfort foods without added guilt," she says. "There is room for the occasional favorite food in every well-balanced diet."
STRESS-FRIENDLY DISHES
If you're reaching for comfort foods a little too often, try these healthier versions of two all-time favorite comfort foods — macaroni and cheese, and ice cream.
Macaroni and Cheese
Follow the basic recipe through Step 3 and then allow your food muse to take over, adding whatever cooked lean meat, seafood, or frozen vegetables you'd like to the thickened cheese sauce. At about 350 calories a serving for the basic recipe, you can afford to get a little creative. The whole-wheat penne makes this extra-filling and gives you added fiber for the day. Adapted from the Essential Eating Well Cookbook
1 3/4 cups skim milk
3 tablespoons all-purpose flour
2 cups shredded low-fat
extra-sharp cheddar
1 cup low-fat cottage cheese
A pinch each of salt, pepper,
garlic and onion powder
2 cups whole-wheat penne pasta
1. Preheat oven to 450 F and put a large pot of water on to boil.
2. When the water comes to a boil, cook pasta for four minutes, no more, no less, then drain. The pasta will continue to cook during baking.
3. In a small bowl, beat together 1/4 cup of milk and flour until smooth. In a separate large saucepan, heat 1 1/2 cups of milk over medium-high heat until steaming. Add the milk-flour mixture and whisk constantly for about two minutes. Let the sauce simmer and thicken. Remove from heat and stir in cheddar cheese until melted, then stir in cottage cheese and spices.
4. Mix in the penne and bake in a two-quart baking dish for about 25 minutes.
Makes six servings
Banana "Ice Cream"
This recipe is also really adaptable. You can throw in 1/4 to 1/2 a cup of your favorite frozen fruit to add a little extra flavor and color, and if it's not sweet enough for your taste, some honey or a tablespoon of sugar in the recipe won't hurt.
Two very ripe bananas, unpeeled, broken up slightly and frozen.
Put bananas in a food processor, blender, or whatever you have at home. Hit 'go' and hold on for dear life. Scrape the sides of the container occasionally to push everything down to the blade, and in about five minutes, you'll have creamy soft-serve ice cream. We're not kidding. It's awesome.