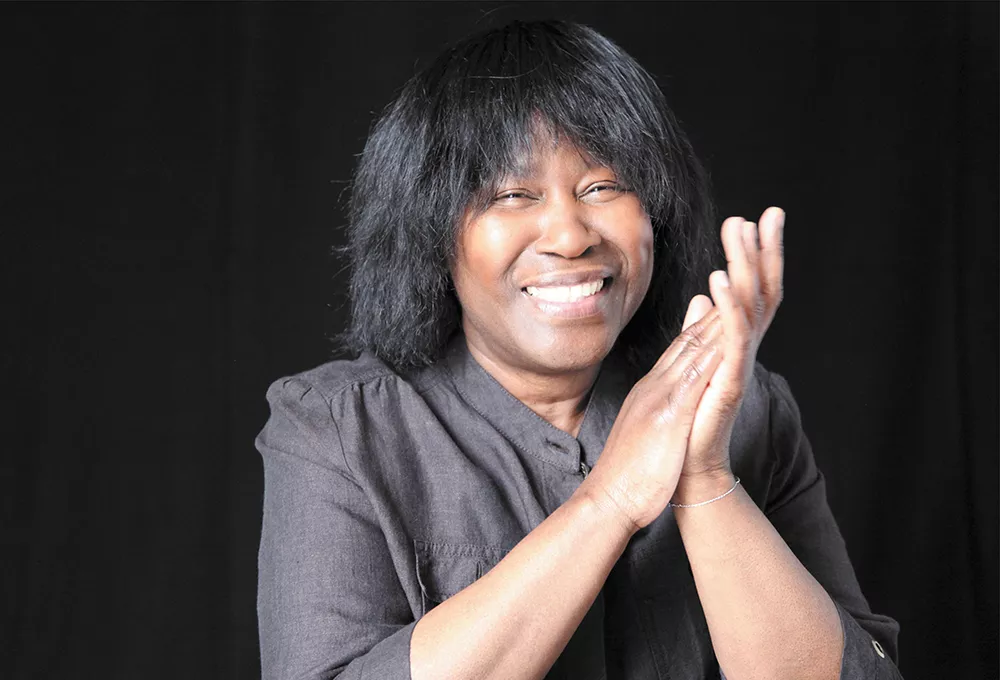 When Joan Armatrading landed her first record deal, she got a lot of advice from industry insiders.
Change your name, they said, because no one will ever remember a name like Armatrading.
Sing other people's songs, they said, since no one knew her original compositions.
Dress in sexy gowns and sing soul and blues like the other black women, they said.
"You'll notice," Armatrading says in her British accent in an interview from her current U.S. tour, "none of those things happened."
Fiercely independent and unbending when it came to her musical vision right from the start, Armatrading credits producer Gus Dudgeon — best known for his work with Elton John — for letting the young unknown artist take charge of the direction on her first album, 1972's Whatever's For Us. From that moment forward, she's steered a career that's led to critical acclaim, more than 40 years of world tours and a songwriting style that's allowed her to delve into everything from rock to jazz, folk to blues; her 2007 Into The Blues album debuted at No. 1 on Billboard's Blues chart, and three years later This Charming Life peaked at No. 4 on the Folk chart.
Her current tour is unlike any other she's undertaken, her first solo trip playing arrangements of her tunes accompanied by only her guitar or piano. It's her last major tour, Armatrading says, since she'll be 65 when it winds up.
Just don't call it retirement.
"That's just never going to happen," Armatrading says. "I'll never retire. I'm a songwriter. Why would I retire?"
She doesn't seem anywhere close to slowing down. Since she started this tour in April 2014, she's played more than 200 gigs. At the onset, she was a little nervous about playing piano on stage for the first time since 1976, but she's gotten used to taking a seat once in awhile instead of standing front and center with her guitar.
The audiences' reactions to the new arrangements of old favorites like "Me Myself I" and "Love and Affection" have been rewarding, and Armatrading notes that while the solo versions are new to audiences, they're not new to her.
"They were all written on guitar or piano, and then I've done the [full band] arrangements afterward, so the initial version of every song I've ever written was just like this," she says.
Those songs have been coming to her since she was 14, and part of the reason she seamlessly moves between genres is that she's always been more focused on expressing what's in her heart than paying attention to other musicians.
"As a teenager, I didn't listen to lots of music. I started writing and that's all I wanted to do," Armatrading says. "I didn't start by learning other people's songs. I just did my own stuff. I just have gone my own way."
That's worked out just fine. ♦
Joan Armatrading with Bobby Lee Rodgers • Sunday, Oct. 25, at 8 pm • $29/$49 • All-ages • Bing Crosby Theater • 901 W. Sprague • bingcrosbytheater.com • 227-7638