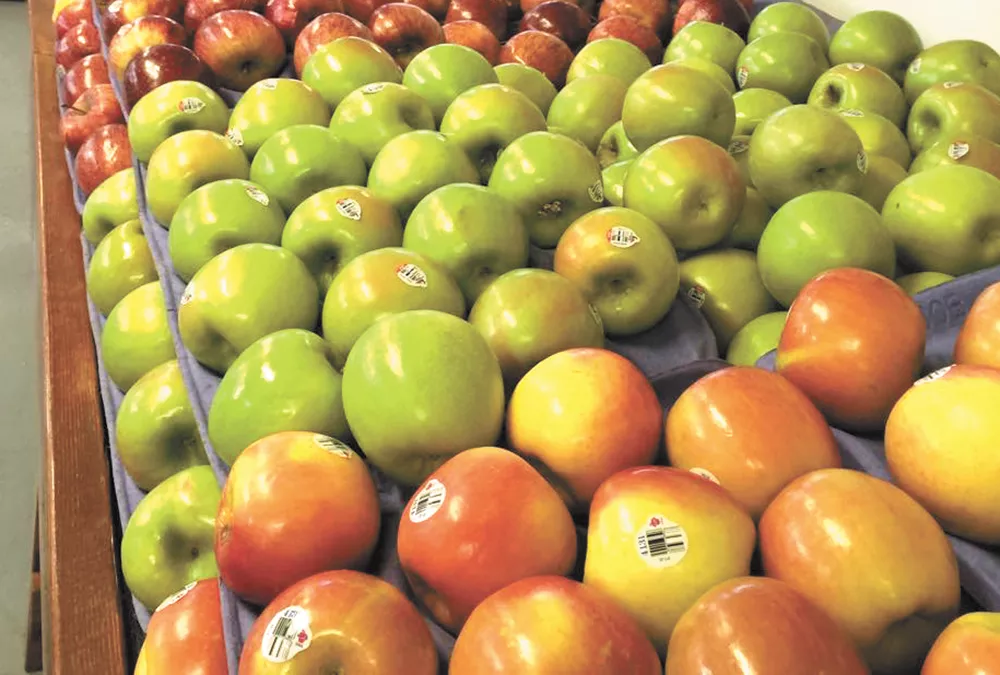 In the midst of preparing dinner on a crisp Friday evening, a mother in the house behind the market sends her young son off with a wad of dollar bills in his hand and an errand: get some fresh carrots.
Owners Barb and Floyd Pagarigan know Aiden and his family — they're already regulars — and greet the boy as he walks in. Barb even tells him to just take the carrots as a favor since his mother lets them park nearby, but he returns two minutes later, breathless, and says his mom insists he pay for the produce.
The Fresh Plate Market, on the corner of North Nevada Street and East Empire Avenue in Spokane's Lidgerwood neighborhood, opened late last month and already is establishing itself as a neighborhood staple. With the nearest grocery stores more than a mile away, the small market fills a niche in the neighborhood by offering GMO-free, organic and other specialty food products. The Pagarigans say they're already seeing a fairly even mix of neighbors and commuters heading up and down the Nevada arterial, coming in to grab a few items.
Also owners of the local Bistro Box food truck and the Fresh Plate Café at the downtown Spokane Riverpoint campus, the Fresh Plate Market is another extension of the couple's food business. In the back of the building is a commercial kitchen where catering orders are prepared, along with some of the to-go meals served at the market and the campus café. Opening at the beginning of this year, the Fresh Plate Café is the only full-service eatery so far on the growing campus.
Since the Pagarigans were already using the space for their catering business and the food truck, the couple — both have extensive experience in the grocery industry — decided to open the market to be able to sell healthier food ingredients and products that are all GMO free. Along with that, some items are organic and some are gluten free. Aside from a varied selection of fresh produce, shelves around the tiny market's perimeter offer baking mixes, condiments, crackers, snacks, health bars, juice, cereal, soups and more. Fresh Plate Market also carries products from local producers Roast House Coffee, the Spiceologist and Chattaroy Cheese Co.
A refrigerated case in the back corner offers to-go meals — many are the same items sold at the café — like Parmesan chicken, roasted Brussels sprouts, veggie and quinoa bowls, dips and spreads, hummus and the sauces used on the Bistro Box's fries and burgers. The couple say they plan to expand their prepared food inventory as the market becomes more established, possibly offering take-home freezer meals and other made-to-order dishes. ♦
Fresh Plate Market & Catering • 3818 N. Nevada • Open Mon-Sat, 10 am-7 pm; Sun, 10 am-5 pm • facebook.com/freshplatemarket • 808-6195