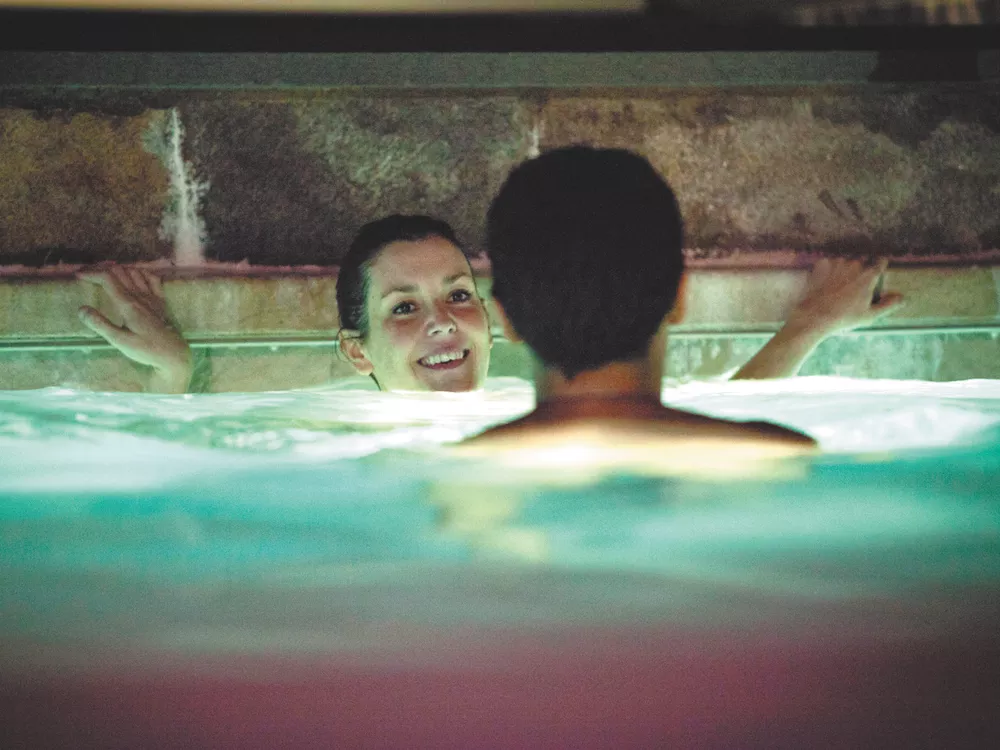 It's hard to categorize this mostly light and fluffy, yet sometimes serious film. So I'll make up a genre. I'll call it a coming-of-age movie about people that have already come of age.
We've got 34-year-old Amy (Melanie Lynskey), who's been shattered by a bad marriage and has moved back in with her parents. There's also 19-year-old Jeremy (Christopher Abbott), who seems to be pretty mature, but falls hard for the older woman from the second he sees her.
Yet it's Amy who's got to do the growing up here. That move home has reignited what must have been a problematic relationship with her folks. Mom (Blythe Danner) is inquisitive and overbearing and treats crestfallen Amy like she's still a kid. Dad (John Rubinstein) doesn't help matters, as he's wrapped up in work hassles, when all he really wants to do is retire. The emotional support she gets from her parents is minimal, at best.
Amy, definitely not to her credit, actually does behave like a kid — acting without thinking, whether it involves ending her marriage or beginning the hot and sweaty relationship with Jeremy, even though she's well aware that he, too, has problems.
The film ends up being about people keeping secrets from and lying to each other when, at least from an outsider's perspective, telling the truth would be the way to solve everything. That's one glitch. Another is the title. It simply doesn't go with the film. Well, it's kind of forced onto it, as Amy regularly tries to cheer herself up by watching old Marx Brothers movies (the title refers to a song Groucho sings in Animal Crackers). Unfortunately, that road was taken a couple of decades ago when Woody Allen did the same thing in Hannah and Her Sisters.
This film's saving grace is in its performances. Lynskey, who co-starred with Kate Winslet in 1994's Heavenly Creatures, and plays Rose on Two and a Half Men, has mostly done supporting film roles over the years. She shines here, giving us a complicated but believable package of confusion, misery and joy. Rubinstein is also terrific, playing her dad as a guy who only wants to do the right thing, but keeps running up against walls of uncertainty.
Things get interesting, but the ending is too fast and neat, rushing at us as if saying, "OK, it's time to go home. Don't worry, everything will be OK."