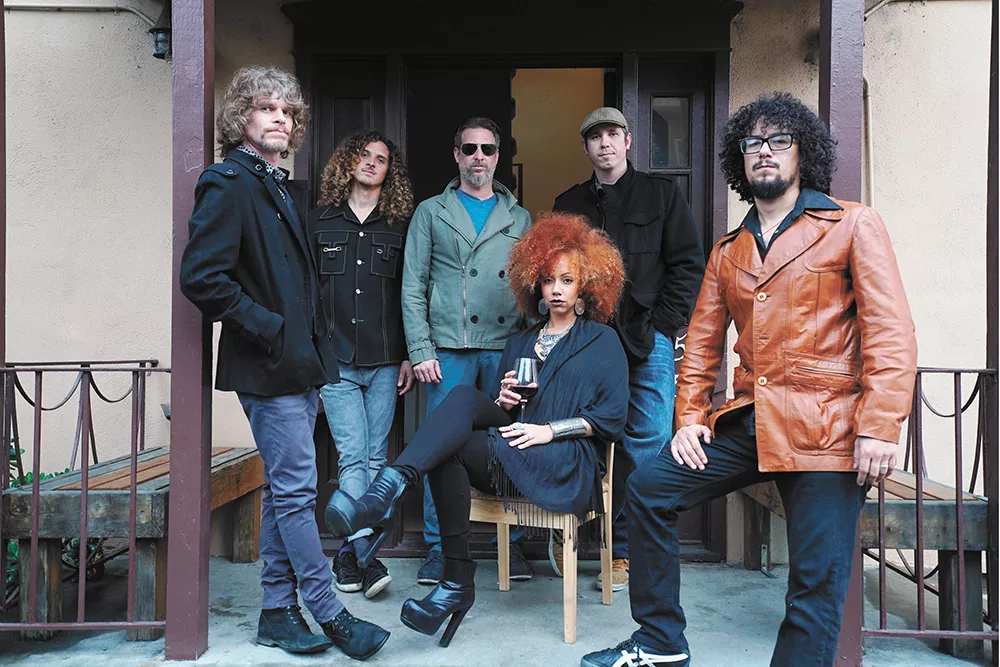 It's official: We're currently in the thick of music festival season. As the weather gets warmer, it becomes less and less possible to deny that urge to put on your flyest fashions and take in some live bands amidst the splendor of the great outdoors.
This week's festival to look out for is Rendezvous in the Park, which takes over Moscow's East City Park with a lineup of mostly funk, soul and jam bands that are sure to get you moving. Here are the headliners you can expect to see this weekend; all acts start at 5:30 pm.
July 18
DASH
The measure of a band's longevity can often be gauged by its ability to adapt to any given setback. Consider the Montana-based electro-funk duo DASH, which didn't start out as a duo: When their drummer left the band, they simply hit the road with a drum machine. And after their second bassist called it quits right before recording a new album, they went into the studio anyway. Vocalist and bassist Kayti Korte and multi-instrumentalist Ben Morris create a sound that's difficult to describe in simple terms, but you can hear old-school soul, contemporary electronica and even a little trip-hop.
Top Track: The title tune from their recently released EP Desperate Electric sums up their appeal pretty well, unspooling over a chill groove and punctuated by slick guitar licks.
July 19
Orgone
The L.A. collective Orgone has been around for 20 years, but their sound harkens back even further — to the '60s and '70s, when Motown and Stax records ruled the airwaves, and when musical chemistry was valued above all else. Orgone (pronounced with a long second "O") has plenty of chemistry to spare, having honed their high-energy fusion of funk and R&B. After a decade doing their thing, they translated their party-starting energy into an opening slot for the late Sharon Jones and her great backing band the Dap-Kings, and they have since made a name for themselves on the touring circuit.
Top Track: The band's newest album Reasons features one retro jam after another, fronted by the powerhouse vocals of Adryon de León. "Easy Love," the second-to-last track, will get your head bopping with its strutting slap bass and snarling synths.
July 20
Jelly Bread
Jelly Bread's Facebook profile describes their sound as "chameleonic," and they're not kidding around. Listening to their discography is not unlike thumbing through a particularly well-curated and eclectic record collection — a little Funkadelic here, some Dave Matthews Band there — and yet it somehow adheres into something more coherent than a musical Frankenstein's monster. The band's blend of R&B, blues, roots and finger-picked folk-rock has made them a go-to live act in their hometown of Reno, but their profile has expanded and they've played all over. Don't miss 'em.
Top Track: Although Jelly Bread hasn't released a proper album since 2015, they have plenty of older material to choose from. "Hole in My Pocket," their most played track on Spotify, is a catchy little earworm from their last LP Here, There and Everywhere, and it'll have you singing along before it's over. ♦
Rendezvous in the Park • Thu-Sat, July 18-20 • $50 for full festival passes; individual tickets are $25 general, $15 students • All ages • East City Park • 904 E. First St., Moscow • rendezvousinthepark.com