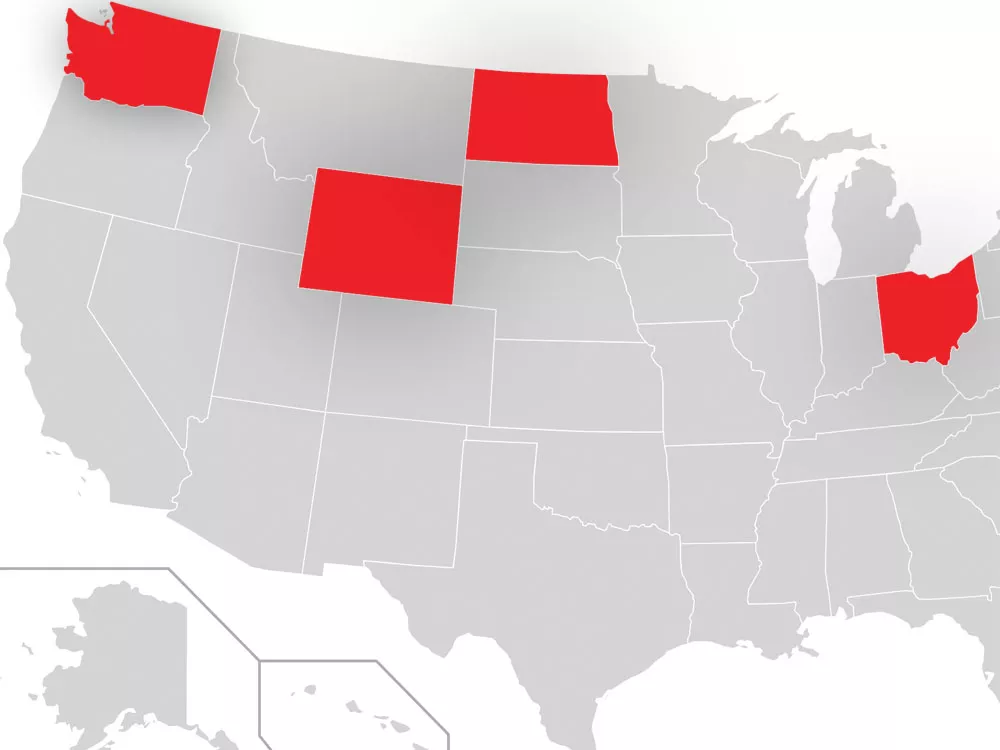 When a girder falls on a steel worker, the mill's often legally responsible to compensate that worker for injuries and lost work time. To prepare for such a possibility, the mill is required, by law, to carry workers' compensation insurance.
While the largest employers, like Boeing and Walmart, have enough cash to insure themselves, smaller businesses have only one option for workers' compensation insurance: The state of Washington.
Since 10 years ago, when court decisions revamped the way workers' compensation worked, business coalitions like the Building Industry Association of Washington have been urging the state Legislature to reform the workers' compensation insurance rules. But each and every time, their proposals went nowhere.
The BIAW blames pressure from union; the Washington State Labor Council union blames "pretty bad ideas."
But now the BIAW is taking the idea directly to the people with Initiative 1082. It would open the floodgates for private insurance companies — like AIG and Liberty Mutual Group — to compete with the state, ostensibly driving down prices. That's good for private insurance companies. At least, Liberty Mutual, which donated $300,000 to support the initiative, evidently thinks so.
"The entire business community has signed on and endorsed this initiative," says BIAW PR director Erin Shannon. "The business community believes that competition will provide a service and a product that's the best quality for the best price, allowing competition will do what competition does in any market."
But unions like the Washington State Labor Council strongly disagree with that assessment. For one, not all businesses support the initiative, and some like Revival Lighting in Spokane have publicly opposed it, saying it would drive up their costs.
Indeed, opponents of 1082 predict a dire scenario: Insurance companies would cherry-pick safer companies, offering them low premiums to woo them away from the public state insurance system. With the state left providing policies for only higher-risk businesses, those premiums would skyrocket, the WSLC worries. Think of it like a health insurance provider left providing only for smokers.
"That's what's happened in other states," No on 1082 spokesman Alex Fryer says, citing West Virginia as an example.
"This is getting rid of the public nonprofit option," says David Groves, a WSLC spokesman. He worries that for-profit insurance companies — with their desire for profits — will charge higher premiums for smaller benefits than the state would.
Currently, 46 other states allow the private sector to issue workers' comp insurance. But Fryer says 1082 would actually allow private insurance companies to set their own rates without pre-approval from a regulatory agency — something no other state does.
Moreover, a study by the Oregon Department of Consumer and Business Services suggests that Washington state already has one of the best premium-to-benefit ratios in the country.
Under the surface, 1082's rules are complicated.
Where employees currently pay a portion of their medical-coverage premiums, the initiative would remove that, requiring employers to pay the full sum.
"I'm going to have to eat the 25 percent that the employee pays," Revival Lighting owner Janine Vaughn says. "And as a small business, that's a lot of money for me."
Meanwhile, businessmen like Ron Caferro, who owns Ecolite Manufacturing in Spokane, say passing the initiative is a necessity.
"The rates are out of control," Caffero says. "I pay about a quarter of a million dollars of [Labors and Industries] premiums."
The initiative would also allow groups like the BIAW, which pool their insurance funds, to collect portions of refunds from unabsorbed premiums. The state already has a similar program, but recent reforms have reduced the amount BIAW receives annually, Fryer says.
With 1082, those refunds could come from a private insurer. "This kickback is illegal for any other line of insurance and is intended to replenish the BIAW's coffers," writes Groves of the WSLC.
Shannon denies that's a motive for BIAW's support of 1082.