When Rocky Treppiedi, a Spokane Public Schools board member since 1996, first got a real sense of how unusual Spokane's elementary school schedule was, he was horrified.
"This was the district's dirty little secret for decades, it turned out," Treppiedi says.
But comparing elementary school schedules with the schedules at middle schools and high schools made it obvious: The school day for the district's elementary schools was a half-hour shorter.
"When you extrapolate a half-hour a day, it's literally two-and-a-half hours a week," Treppiedi says. That's a total of 15 entire school days a year, he says, that elementary school students had been missing out on annually for at least 30 years. The day was shorter than almost every other comparable Washington state school district — 10 minutes shorter than Seattle, 42 minutes shorter than Kennewick, a full 75 minutes shorter than Yakima.
"When I say it was a dirty little secret, that's the way it was kept — hush-hush. No one discussed it on staff," he says. "I don't know, or do I care, what the alleged justification was. It was wrong... That's one of the things, where you just put on the brakes. We just stop it and we fix it."
When the bell rang on the first day of classes at elementary schools this fall, it did so at 8:30 am, instead of 9.
It took bargaining with the union, rejiggering the bus schedule and solving a host of curriculum questions, but this year, the district has done it: At the cost of $4.8 million annually, Spokane Public Schools is adding an extra half-hour to its elementary school day. At the same time, many individual elementary school teachers are being given fewer tasks that they need to do and more time to do it.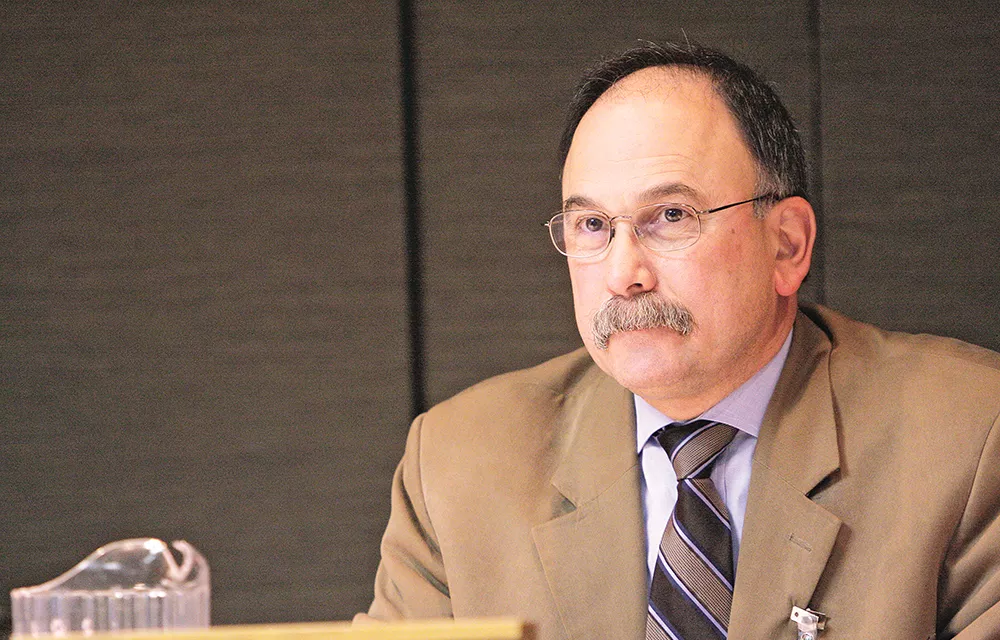 Treppiedi sees it as a big gift to teachers: In the past few decades, the rise of state standards and the glut of high-stakes tests have turned up the heat on elementary school teachers.
"Everybody is complaining about how much time is being taken away from education based on standardized tests," Treppiedi says. "This will alleviate some of the pressure."
While primary school teachers will be spending an extra half-hour at school this year — equivalent to their secondary peers — they won't be getting any extra pay, says Jenny Rose, president of the Spokane Education Association. Elementary school teachers were for years paid the same amount as middle and high school teachers, she says, despite working shorter days.
Still, middle and high school teachers had been receiving more "prep time" — breaks during the school day set aside for them to finish grading or prepare lesson plans. In exchange for teaching an extra half-hour, elementary teachers will get more prep time while their students are off learning about other subjects from other teachers.
Reflecting Superintendent Shelley Redinger's push for more variety from school to school, the district let each school decide how to use that extra half-hour. There were ground rules: It had to be academic. In other words, no using the time for longer lunches or more recesses.
Logan and Willard elementary schools are adding more social studies instruction. Regal is adding a class called "Writing Foundations." Hamblen is partly using the extra time to teach more music, while Arlington is using some of it to teach kids more social skills.
In the case of Linwood Elementary, the new time means art classes for grades K-3 and more science and technology instruction at every grade. In the eight years Emily O'Halloran has been at Linwood, she's taught third, fourth and fifth grade classes. This year, she's a content specialist, teaching science classes at all seven primary grade levels.
"The kids will come as a class to me, just like they would go to art or music," O'Halloran says. "It's going to be an interesting and challenging year, but it's going to be so amazing."
Last year, she coached Linwood's LEGO robotics team. She fell in love with seeing so many different students, of all ages and grade levels, come together to tackle engineering problems while building their robot. O'Halloran dreams of capturing the same thing when she teaches science. She plans to integrate technology in her lessons. As kindergartners study the seasonal cycle of trees, they might take digital pictures of different leaves and discuss how they change. Sixth graders might use a digital camera to make short videos about science safety. Fourth graders might use laptops to research Washington state's landforms online to get a sense for how geography impacts agriculture and water.
She hopes that all of this will be compelling enough to compensate for, say, the challenges of keeping antsy, easily distracted kindergartners paying attention for an extra half-hour.
"The excitement of what we're able to do will take over the exhaustion of that extra half-hour," O'Halloran says.
Rose, the teachers' union president, is personally skeptical that a little extra time will have a radical impact on test scores. Other teachers have high hopes.
"Prior to this, there was so much focus and pressure bringing up our math and reading and writing scores for our big assessments," says Carole Tietz, the new science content specialist at Garfield Elementary. In some cases, she says, science instruction wasn't getting the depth it deserved. This year, most elementary schools have new content specialists focusing on science.
"Now, [at Garfield Elementary], K through fourth grade is going to get two hours per week devoted just to science," Tietz says. "We'll be able to cover the material with a lot more attention and depth. We'll have a room that's set aside for investigations and experiments."
Ultimately, research suggests that extending the day won't improve things on its own. It's all about how that extra time is spent.
"We hear all the time that teachers don't have enough time to do this. We don't have enough time to do that," Treppiedi says. "Bingo. Here's 15 days." ♦