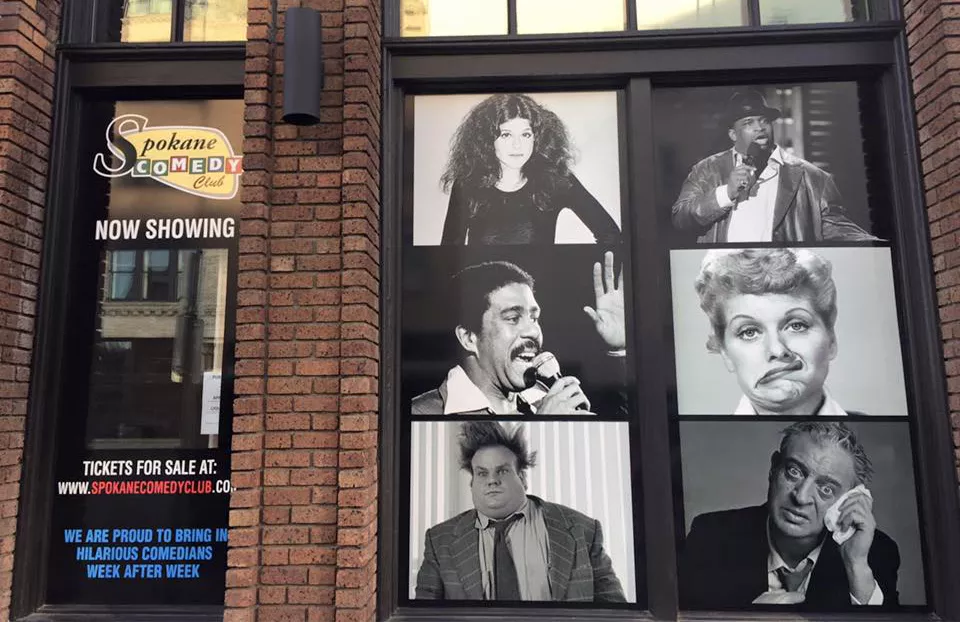 It's all fun and games until a comedian gets high. Then it gets interesting. That's the premise of the Gateway Show, which begins a three-month run at the Spokane Comedy Club on Sunday.
At the show, five comedians perform 5- to 7-minute sets. During intermission, the comedians get high. Then they perform a second set of the same length. Or at least attempt to.
The show, sponsored by Green Star Cannabis, is the brainchild of comedian and host Billy Anderson, who took inspiration from Comics Under the Influence, a show created by Spokane Comedy Club co-owner Adam Norwest that features comedians getting drunk between sets.
"The goal of stand-up comedy is to speak from the heart about how you feel," Anderson says. "You can't help but do that when you're high."
Anderson is careful to make sure that the Gateway Show (facebook.com/gatewayshow), which is also performed monthly in Seattle and Portland, doesn't break any laws regarding consuming marijuana in a public place.
Comedians are driven from the club's premises to a private residence to smoke, and audience members can't smoke during the show.
"A majority of the legality issues have been in getting sponsors," Anderson says. "You can't legally give away pot in Washington state as a business, so a lot of times what they do is pay for advertising, or we put their name out there."
The way Anderson sees it, three things can happen during a comic's second set: A comedian can completely lose it (he mentions a comedian who giggled for a majority of his set); an experienced smoker will become even better ("Like Popeye eating his spinach," Anderson says); or a once-confident comedian will have to force their way through the set.
"One of the beautiful things about stand-up comedy is that it's people doing practice material that they've polished over time," Anderson says. "What you're going to see at the Gateway Show is comedians showing you that side of stand-up comedy. ... Then you get to see the other side, the raw, just-this-one-night, rare moments of stand-up comedy that are also beautiful from the same comic.
"It's going to be a complete mess," he says with a laugh. "I'm so excited about the show." ♦
The Gateway Show with Rachel Walls, Michael Evans, Josh Teaford, Aaron Woodall and Nathan Hurd • Sundays: May 8, June 5 and July 10 at 8 pm • $10-$16 • 21 and over • Spokane Comedy Club • 315 W. Sprague • spokanecomedyclub.com • 318-9998