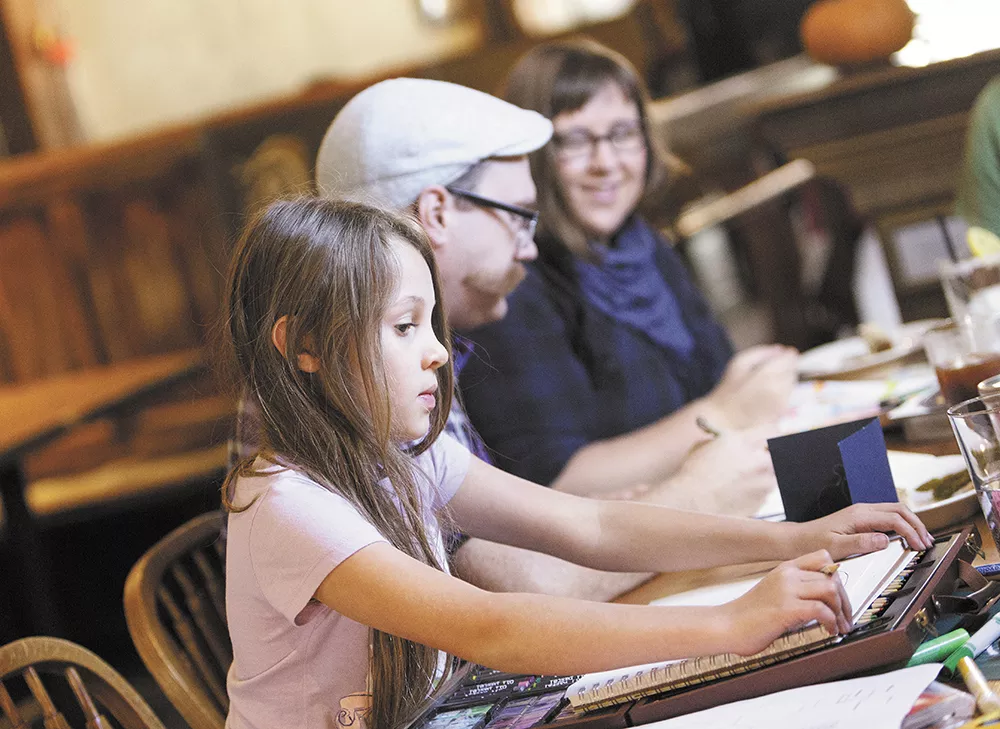 The joyful pages of Tiffany Patterson's annual coloring book, this year called Animal Groups [And Their Collective Nouns], fit right in with the with the trend of de-stressing through art.
How can you remain consumed with worry if you're busy coloring a happy band of coyotes? Or a fez of armadillos? Patterson's signature pastel-hued, whimsical creations are also seen across the region on billboards, posters, buses, murals and even the occasional
Inlander
cover. If you're inclined to doodle using Patterson's uniquely adorable artwork with the artist in person, she also organizes monthly Spokane Social Sketch events that are open to all. Working artists attend, but so do those toiling in a variety of other professions, who find the sessions a way to relieve stress and escape expectations of their regular work.
Order Animal Groups online from the Etsy shop CurseWordsAndBirds or purchase at Boo Radley's, 232 N. Howard • Social Sketch at Boots Bakery & Lounge • 24 W. Main • 2-5 pm last Sunday of every month; free