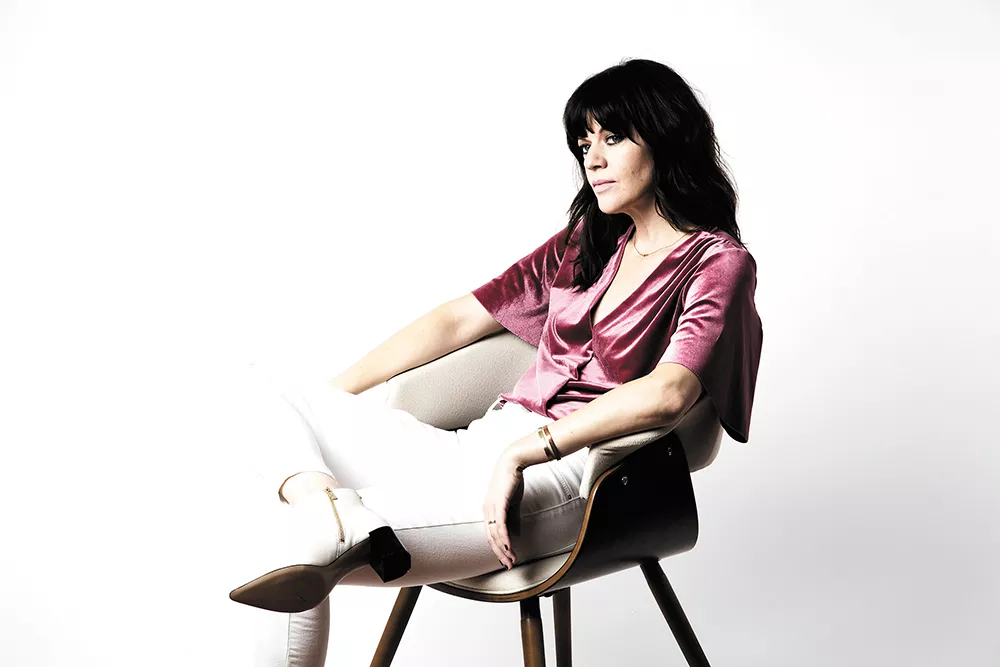 Shelby Earl didn't write her first song until she was 28. She'd always had the desire to be a singer, she says, standing on her bed as a kid and employing a broomstick as an imaginary microphone. But she admits now that the idea of writing and performing her own material was a concept she didn't immediately grasp. She's a self-described "late bloomer."
Now 40, the Seattle-based musician recently completed The Man Who Made Himself a Name, her third full-length album of original material. It's slated for release on March 10, the same day Earl performs at the Bartlett.
Earl was born in Spokane, but she's spent most of her life on the other side of the state. She started playing in bands while attending the University of Washington and worked in the recording industry — first as a booker at the Experience Music Project, later in the promotional arm of a Seattle label — before branching out as a solo artist, releasing her first album, Burn the Boats, in 2011.
The follow-up record, 2013's Swift Arrows, put Earl's affection for Phil Spector-style pop production front and center, though it still prominently featured as many mostly acoustic and mostly autobiographical songs as her debut.
"Yeah, that record was venting," Earl admits. "There was some anger, there was some cleansing. It's all there. This new one is much more joyous and celebratory and observant."
Earl says she started work on The Man Who Made Himself a Name two years ago, expecting to write mostly in acoustic ballad mode. But 30 seconds into this new album, it's apparent that Earl is leading us off in a new direction. That's not to say that the Shelby Earl of those earlier albums has totally vanished; it's just that her sonic palette is noticeably more expansive and experimental this time. "James" channels the grandeur of Florence and the Machine; "Not Afraid to Die" is buoyed by poppy synthesizers; "The Vapors" slinks along on surfy guitar riffs.
"And I'm already writing all these songs for a next project," Earl says, "which feel really different yet again."
That obvious tonal shift can be partly attributed, Earl says, to the Seattle-based session musicians who played on the record and filled out her songs. They'll also be backing her during Friday night's Bartlett show, which marks Earl's return to Spokane after last performing at Bartfest in 2014.
"So many people have said, 'Whoa, what did you do? What did you change?'" Earl says of this latest batch of songs. "These guys really brought a new thing."
What also separates The Man Who Made Himself a Name from its two predecessors is its narrative point of view. Many of the album's tracks resemble observant character sketches, particularly the title song, which Earl describes as "a bridge between the earlier record and this new vibe." Earl sings of a man who's artistically fulfilled but is otherwise drifting: "His pockets are heavy with keys to the cities / He keeps to remember / The faces he leaves."
Those lyrics refer to Tom Brosseau, a singer-songwriter Earl once toured with — "He literally has the key to his hometown [Grand Forks, North Dakota] in his shirt pocket at all times," she explains — and others were inspired by people she knows, anecdotes she's heard, stories she's simply made up. But just because she's writing in the third person doesn't mean she's not present in the songs.
"There's this idea that someone leaves a lasting mark, whether it's on the world or another person, or on me. An emotional mark, if you will," Earl says. "I didn't really realize it until we got the songs put together." ♦
Shelby Earl with Planes on Paper • Fri, March 10 at 8 pm • $8/$10 day of • The Bartlett • 228 W. Sprague • thebartlettspokane.com • 747-2174