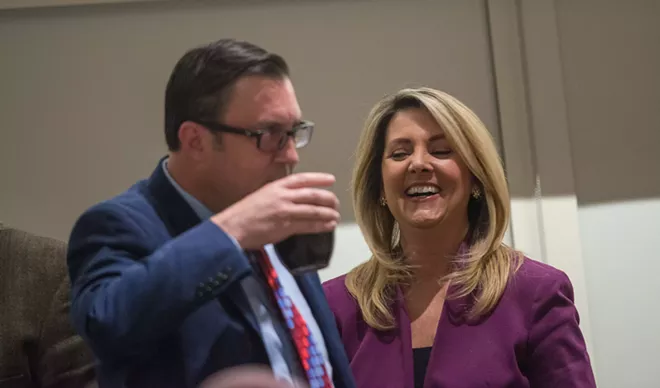 ON INLANDER.COM

NEWS:
A University of Idaho researcher gets funding to
send a robot
to one of Saturn's moons.
IN OTHER NEWS...

Throw the book at them?

Other mayoral candidates and library employees react to Nadine Woodward holding the idea that "
maybe the homeless shouldn't be allowed in the library
." (KXLY)

So many politicians
City Council president candidates squared off in the
League of Women Voters
forum yesterday. (
Spokesman-Review
)

<!———EndFragment———>So, so many politicians
Yet another Democratic primary debate, this time with 10
different
candidates. (
New York Times
)

Classic comedy!
Trump laughs with Putin about murdering journalists — and
Russian interference
. (
New York Times
)

DACA on docket
The Supreme Court will take on the
DACA case
. (
New York Times
)
Hate crime
The neo-Nazi who killed a woman with his car is scheduled to be sentenced for federal
hate crimes
. (
Washington Post
)