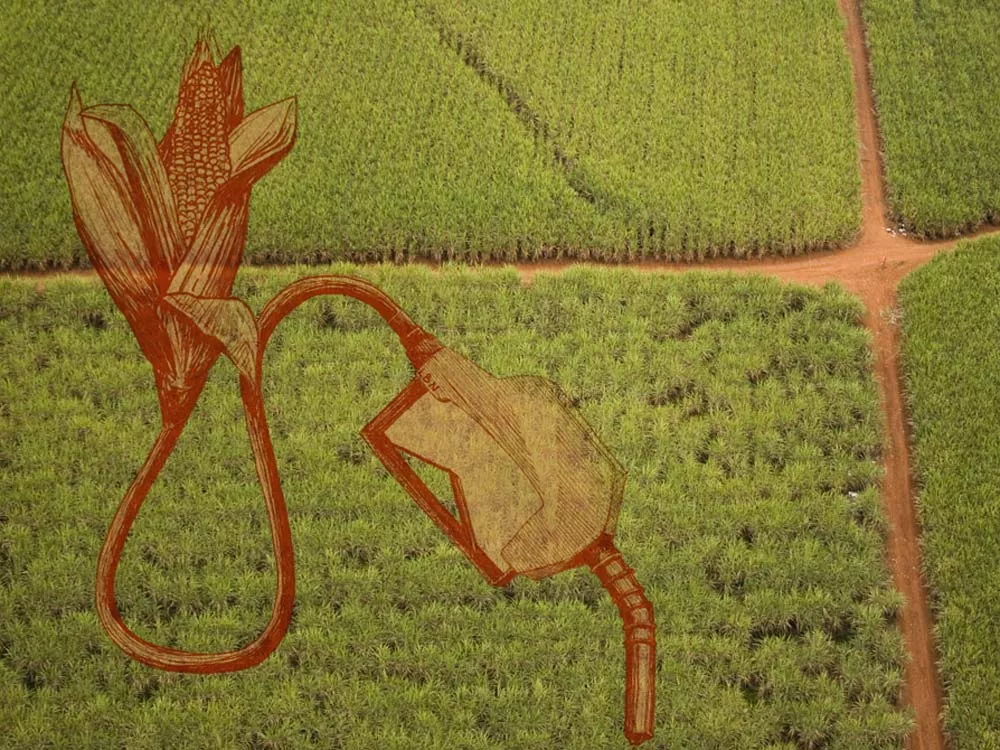 Fuel Plant
Washington state's U.S. senators are pushing for the state to become the home for jet biofuel production.
That was the gist of a Senate Commerce subcommittee on aviation chaired by U.S. Sen. Maria Cantwell, D-Wash., last week. "With the rising cost of jet fuel and the thriving American biofuel industry, we have an opportunity to help the aviation industry by keeping costs down for the future," Cantwell said at the hearing.
A report released earlier this year by Sustainable Aviation Fuels Northwest — a consortium comprised of the Spokane International Airport, Washington State University, Boeing, Alaska Airlines and the ports of Seattle and Portland — agrees with Cantwell: The time has come for government to throw its weight behind powering military jets with fuel made from leftovers from the forest industry, local crops, municipal waste and algae.
Current law limits the U.S. Defense Department to five-year contracts with producers of jet biofuel. Cantwell, along with Sen. Patty Murray, D-Wash., has introduced legislation to extend the limit to 15 years.
"The Department of Defense is ideally situated to purchase these fuels, which will facilitate the ability to raise the capital required to build advanced biofuel facilities," John Plaza, president and CEO of Seattle-based Imperium Renewables, told the subcommittee. (Nicholas Deshais)
Yea and Nay
While most Inland Northwest lawmakers supported the debt-limit compromise reached on Tuesday, North Idaho's freshman Republican representative voted against it.
"I promised my constituents that I would come to Congress to fundamentally change the way the federal government operates," Rep. Raúl Labrador says in a statement explaining why he voted against the Budget Control Act of 2011. He says the act doesn't cut enough federal government spending and relies too much on commissions to determine where the next budgetary cuts will be made.

Washington Democratic Senators Patty Murray and Maria Cantwell both voted for the act, as did Republican Rep. Cathy McMorris Rodgers. Idaho Senators Mike Crapo and Jim Risch, both Republican, voted yes.

In a statement, McMorris Rodgers calls the immediate $900 billion in spending cuts "historic" but says it could have been better.

Both McMorris Rodgers and Cantwell called the bill imperfect, but for very different reasons. Regarding her vote, Murray says she was
disheartened that revenue increases initially demanded by Democrats failed to make it into the final legislation.

"I'm also deeply disappointed that Republicans refused to allow millionaires, billionaires and oil companies to sacrifice alongside those who will be affected by these cuts," she says in a statement. (Chris Stein)

Not in their Neighborhood
If you're keeping score, it's Neighborhoods: 2, Churches: 0.
This spring, neighbors near both St. Mark's Lutheran Church in Spokane and St. John Vianney's Church in Spokane Valley found themselves locked in contention with the churches next door.
Those near St. Mark's had been fighting against a proposed parking lot that, they worried, would create unwanted traffic. Neighbors
of St. John Vianney's had been fighting against a proposed Catholic Charities low-income housing complex for seniors that would go in next door.
A judge in Spokane County Superior Court ruled against St. Mark's proposed parking lot design, overruling the interpretation of the city, church and hearing examiner. The city, with an interest in preserving the hearing examiner's authority, is asking the judge to reconsider.

The Catholic Charity housing complex near St. Vianney's was defeated at a Spokane Valley City Council meeting, where the Council denied a necessary zoning change by a 5-1 vote. Most of the Council members argued that the building would be a bad fit.
"Putting a building the size of a football field into this neighborhood is just not appropriate," Councilman Dean Grafos said at the meeting.

Neighbor Shelly Stevens says there's been a positive side effect to the battle. Today, she knows her neighbors better than ever. (Daniel Walters)

Retirement Offers at the Spokesman
The Spokesman-Review offered some of its employees an early retirement package last week that could affect more then 20 people in the newsroom.
Gary Graham, the paper's editor, says a quarter of his staff could leave the newsroom if all accept the offer, which is available only to people over the age of 55 who have been with the paper for 20 years or more.
He did not know how many employees were offered early retirement in other departments.

"They have until Aug. 12 to decide," Graham says. "So it's going to take a while before I know more. … At this point, most people haven't made their decisions."

Depending on who leaves, and what position that person held, Graham says he anticipates being able to replace the people who take the offer. But this, he suggests, is not a sign of the paper's demise.
"We're alive and well and kicking," he says. (Nicholas Deshais)