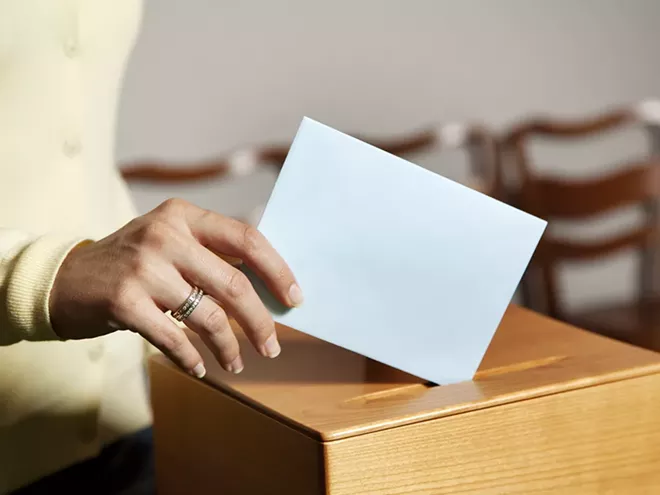 In a race as tight as the Spokane City Council president's — which as of Monday, stood with Cindy Wendle leading Breean Beggs by only 145 votes — every vote counts. That's especially true for the nearly 250 votes inside the city that technically didn't count, because the signatures on their ballot didn't match the signature on their voter registration.
And one name in particular on that list of rejected ballots stood out: Chud Wendle. Cindy Wendle's husband, Chud Wendle, says it wasn't his ballot that was rejected — it was his son, who shares Chud's first name, last name and address, but goes by Ben.
The Wendles weren't the only political family with rejected ballots. On Facebook, council candidate Tony Kiepe said his son's ballot was rejected, too.
Countywide, about 431 ballots were rejected for nonconforming signatures, Spokane County Elections Manager Mike McLaughlin says.
At times, signature-verification procedures in other states have come under fire.
"Signature-mismatch laws are a scourge of American elections," wrote Slate columnist Mark Joseph Stern last year, arguing such policies often disproportionately affect voters who are disabled, elderly or nonnative English speakers.
Last year, the ACLU won cases in California and New Hampshire for failing to tell voters their ballots had been discarded. Washington state, however, makes sure to contact voters.
"Every person where their signature does not match gets a letter from us," McLaughlin says. "On the 21st of November, we will call all of these people if we have a phone number for them and tell them that their signatures don't match."
And unlike in some other states, in Washington, if those experts officially conclude your ballot signature doesn't match, you get a chance to try again.
"You track your ballot on the county website, and they have a form you can sign, that authorizes that this is you," the elder Chud Wendle says.
And for those who are unable to sign, McLaughlin says, they can make a mark and get the signatures of two witnesses. ♦