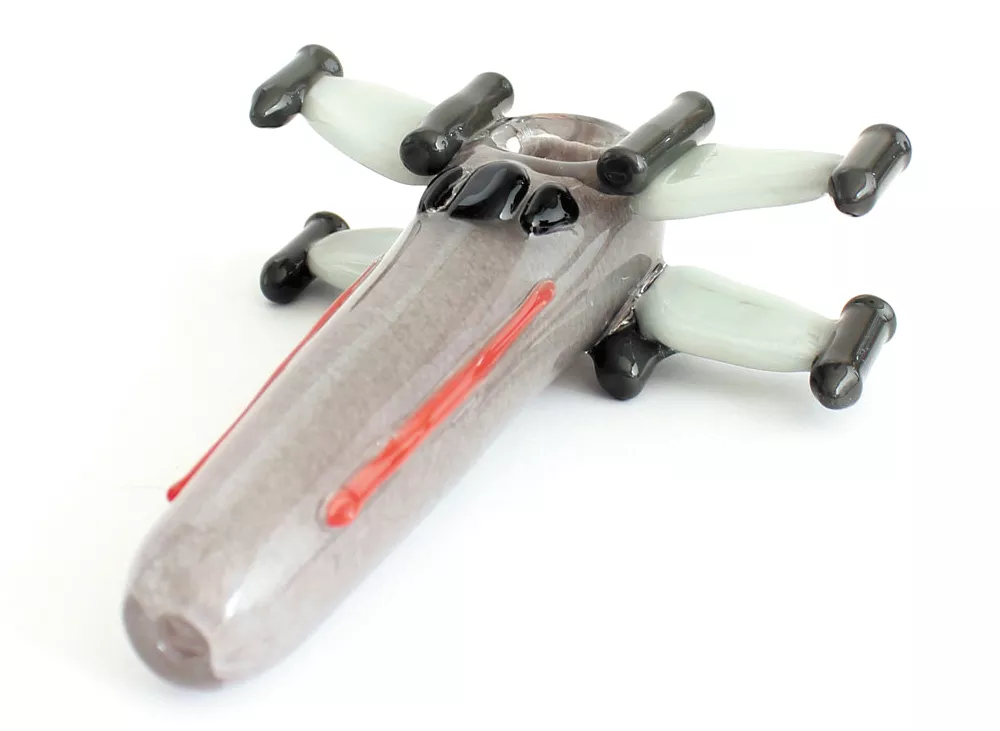 Anticipation is something that both pot enthusiasts and Star Wars fans are familiar with. For the former, the wait to see if Washington voters would legalize marijuana back in 2012 was agonizing. And for the latter, the years-long wait between films doesn't get any easier.
To celebrate this week's premiere of The Force Awakens, the seventh installment in the Star Wars saga, here are a few Star Wars-inspired strains to consider. May the force, and the high, be with you.
Darth Vader OG
This heavy indica's coloring, a mix of purple and green, alludes to the Dark Side, but this bud is much nicer than its namesake. If you're looking for a complete body relaxation to the point of sleepiness, this strain is for you. With a sweet grape aroma, Darth Vader OG is great for treating insomnia and quieting the mind.
Death Star
A blend of Sensi Star and Sour Diesel, Death Star foregoes a planet-destroying laser and instead uses a blend of sativa and indica to take smokers down with a relaxed, euphoric high. As powerful as the Death Star's laser, though, is the strain's potent aroma, a blend of sweet, skunk and fuel.
Ewok
This strain, with a vegetative cycle as short as its hairy namesake, is a blend of Albert Walker and Tahoe Alien and features hints of tangerine and lemon. A high that starts in the head and works its way to full-body relaxation makes this bud a strong choice for treating both pain and insomnia.
Jedi Kush
If you're looking for a strain that will really awaken the force, reach for Jedi Kush. The creation of Cali Connection, this indica combines Death Star and SFV OG Kush for a bout of euphoria that builds into a rush of mental energy. This strain is a popular choice for people looking for a daytime dose of cannabinoids to treat pain, post-traumatic stress disorder, depression, appetite loss and more.
Master Yoda
With THC levels that clock in at more than 20 percent and an aroma that's part earthy, part spice, Master Yoda is difficult to ignore. If you're looking for an uplifting buzz, try this bud, you must.
Skywalker
When your pain gets so bad that you feel like turning to the Dark Side, reach for Skywalker, an indica-dominant hybrid that's known to knock out pain and relax users to the point of sleep. The sativa side makes its presence known with a head high that relaxes without being too hazy or unfocused. ♦