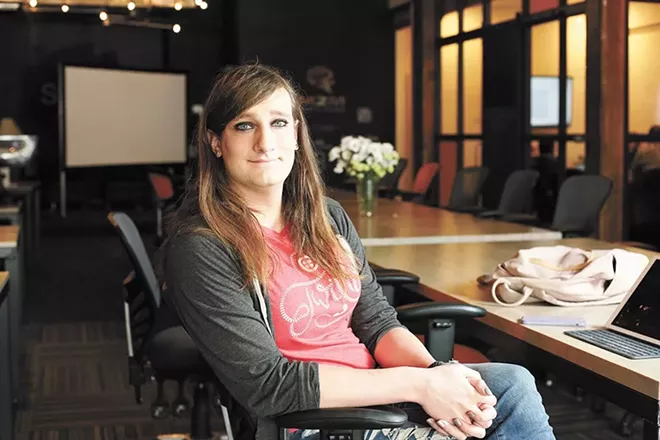 A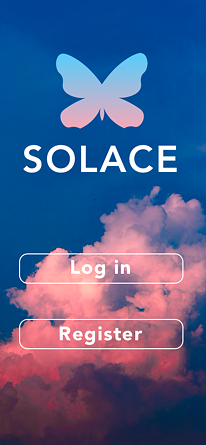 Spokane-designed app
to help transgender people with everything from safely navigating day-to-day interactions to legally or medically transitioning to their gender is now available for use.
The app, Solace, was developed over the course of 2019 by a Spokane team, Robbi Katherine Anthony and Patrick McHugh, after they pitched the idea at HackOut, an LGBTQ startup weekend in Austin last April.
Their idea took first place
.
Now available for Apple and Android devices, the free and first-of-its-kind app includes materials on how to achieve different goals, and includes state-specific legal and civil rights information.
"Whether a user's goals are legal, medical, or even lifestyle-related, Solace can help them achieve those goals," says McHugh, executive editor of Solace, in an announcement. "Additionally, Solace doesn't dictate which goals a user needs to accomplish, which is unique when you look at any comparable resource out there."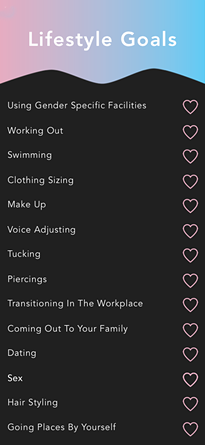 Anthony, a trans woman and the executive director of Solace, says it was important to the team that they also make the resource available for free.
"This technology is too important to hide behind a paywall," Anthony says.
Back in June, when we spoke with Anthony about Solace, she noted that whenever a user completes a goal, their progress bar will move one step closer to being full.
"I find that really significant just because when you are stuck in transition, it feels like you're not making any progress forward," Anthony said at the time. "So we're informing the users, 'No, no, no, you're getting closer! It may seem like an impossible journey, but you'll get there.'"
solace.lgbt
and in app stores.