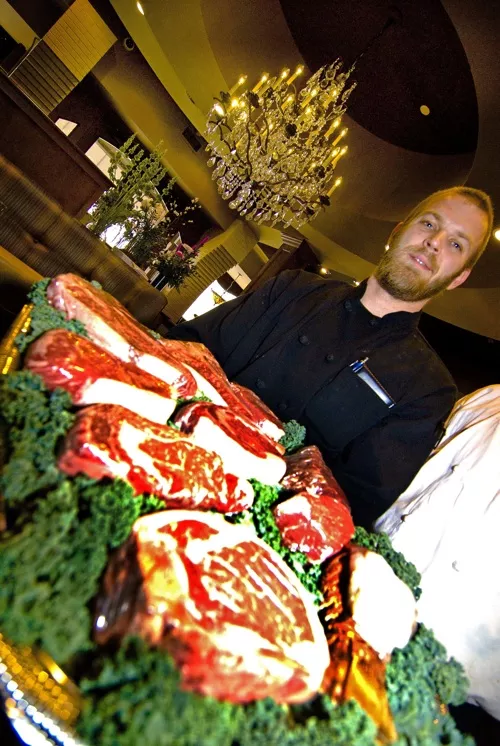 Churchill's owner Bill Alles says he's been up the last three days just so we can eat the best aged beef in town.
Preparing for his second night open since a fire gutted the building on South Post Street in downtown Spokane in July 2008, Alles — who looks like he's running off pure adrenaline — says reservations at the legendary steakhouse are coming in consecutively.
The kitchen staff look like they've also had better sleep, with energy drinks stacked on kitchen racks and hands rattling nervously. "I'm so excited to work here in this kitchen. The cooks here know food, and they're buying the best products I've seen in Spokane," says cook Russ Seaman (pictured).

While the U.S.D.A prime beef — aged to tender perfection — has stayed the same, they've added a few new additions and made a few omissions. The grand piano is gone because Alles says his customers thought it made the place too formal. They've added wine lockers and a lounge extension with leather chairs, couches and a big screen TV. In the bar, woks are set up for cooking oysters and other light appetizers.
Alles wouldn't say much, but he also hinted that they might be putting in a speakeasy.

Churchill's is open for dinner every day of the week. Entrees start at $19.