Not only is tonight First Friday, but it just so happens to be Good Friday as well. And while the weather appears to be teetering from winter into spring (and back), downtown is set to transcend for one night into an art Mecca. More than 30 art exhibitors will have their doors open from 5 pm-8 pm and will be showcasing the best and most creative artists around.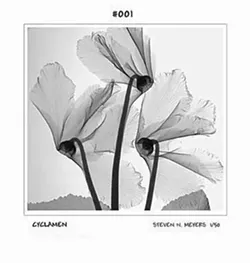 This evening's most enigmatic installment, the
Transcendence Project
, will take you to four locations throughout downtown Spokane.
Grande Ronde Cellars
will feature the paintings and batiks of Kenyan artist Nicholas Sironka.
On the Bennet Block's
Brick Wall Gallery
the unique x-ray art of
Steven N. Meyers
(pictured, right) will be up.
Hot Club of Spokane will perform at the
Whitestone Winery
and Dan Conrad will perform at Arbor Crest Tasting Room (inside River Park Square.)
Of course, unlike in many metropolises, Spokane's art galleries are somewhat scattered about the downtown core, making it nearly impossible to visit them all. Galleries stretch on this First Friday from the
Globe
restaurant all the way to the
MAC
in Browne's Addition, so put on your hiking boots.
For a full list of First Friday events pick up a free
Inlander
at any of a gazillion locations downtown and turn to page 33.