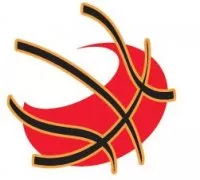 Jury considers hate charges today A jury will reconvene today in the hate crime trial against three Coeur d'Alene brothers accused of harassing a Latino man and painting a swastika on his car last summer.
Gas attack in north Spokane Firefighters were called to a north Spokane apartment complex Friday night after someone tossed a canister of tear gas inside.

Hoopfest makes it official The 26,656 players at last year's Hoopfest made it the world's largest three-on-three street basketball tournament, as certified by the Guinness Book of World Records recently.

Idaho lawmaker wants opponent tossed State Senator Mike Jorgenson (R-Hayden Lake) has filed a complaint with the Idaho Secretary of State alleging that his opponent in the upcoming election isn't registered in Idaho.

Rossi for Senator? State polls show that Rossi could be competitive against U.S. Senator Patty Murray in this fall's race, but the two-time gubernatorial loser remains mum.

15 years since OKC Hundreds of people gathered at the Oklahoma City National Memorial today to remember the 168 people killed in the bombing of that city's federal building in 1995.