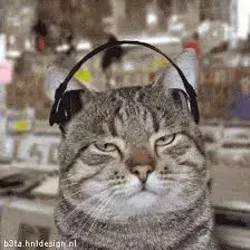 When the MAC gives you gin, you drink it. You take advantage of it. As a part of their monthly BeGin! series, the Museum of Arts & Culture throws open its doors and says "Come in! It's free! Be merry in our midst!" And tonight, Friday the 13th (wooo), BeGin features the talent of Spokane's own Real Life Rockaz (who we wrote about here). Plus, you can meander around the MAC and check out the Harold Balazs exhibit and the other visual treats they have on hand. And drink gin. 6 pm. Free. All-ages.
There's some scary things near the train station, but NYNE is not one of them. We stopped in last weekend and thought it was quite the little gem. Tonight, make a point to check it out when Seattle's Alyse Black — a smoky-voiced singer that reminds us of Feist or Regina Spektor — plays. Kari Marguerite & the 76 opens. 9 pm. Free. 21 .
Wheel out the welcome wagon! Logan Heftel, an ex-local singer/songwriter, plays his first show here in a year or so tonight: a CD release party! He writes emotional folk-pop stories of aging, loving, living and learning. Check him out with David Hannon and Stephanie Hatzinikolis. 7 pm. $7. All-ages.
We totally got them booted from their house. Not intentionally. See, last year, we wrote this story about a house show at Pegasus Dream's house — a story that their landlord read and, consequently, evicted the band from the house. SHIT. Well, we don't feel so terrible about it now: The band moved to Portland and has found much success in the lively electro-pop scene there. They return to the Seaside tomorrow night to release their latest record, Painting Pantheons. Oil of Angels, Benjamin Jorgens, DJ Komorov and Pudu Attack play. 7 pm. $5. All-ages.
From big stages and uber-fame to our own little all-ages venue. Cracker, who headlined the Pig Out in the Park stage last year, returns to Spokane on Sunday to play the Empyrean stage. They're still touring on their latest album, Sunrise in the Land of Milk and Honey, but have been known to reach far back to their Camper Van Beethoven days in recent sets. They play with Framework at 8 pm. $12 - $15. All-ages.