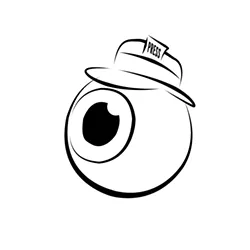 Sometimes, the heavies at City Hall get all wrapped up in their own business, not caring about what happens on the blacktop, in the streets.
So, for this week's edition of City Hall Eyeball — the Inland Northwest's go-to place for what's happening in government doings — we're talking streets.
First up, Spokane and its torn-up boulevards. Here's an interesting tidbit from what's on schedule at tonight's Spokane City Council meeting. The Port of Whitman is laying down some high-tech wire on Second Avenue while all hell is still broken loose. The port — which apparently is a fancy name for the town of Colfax — is putting in a single four-inch, three-duct fiber optic conduit under Second from Sunset Highway all the way to Howard. The lease, which could be approved tonight, says the port has to take care of the fancy cable for 25 years and can never use it to supply cable TV. Lame. The lease doesn't say what the wire will be used for, but our money is on the telegraph. Or the Internet.
Meanwhile, members of the Spokane Valley City Council will hear an update tomorrow night on the city's panhandling ordinance that went into effect on Aug. 25 of this year. The update goes as follows:
More than 50 people have been issued warnings.
"Non-local transients" have been gracious when told they can't ask for spare change in the Valley.
Local businesses have reported a decrease in the "secondary effects of panhandling." Whatever those are.
The panhandling presentation (available at the city's website) ends with some beautiful shots of the Sullivan Interchange, the intersection of Sprague and Pines and the Argonne Interchange. All awesome streets, I may add.
Valley council members will also hear about electronic cigarettes, which incidentally are smoked not only on streets but everywhere because you're only smoking water, bro! They're totally harmless! (Actually, probably not.)
Moving on to tomorrow afternoon's Spokane County Commission meeting, the sheriff want's $30,000 for overtime for the Operation Safe Streets task force. Not worth it. I totally tripped on the construction in downtown Spokane. It's not safe, the task force isn't working. Joking. The task force has something to do with "gang prevention." I've never seen a gang here so I suppose it's working.
And, on Wednesday, the county will open the bidding for its annual supply of "winter sand." For the snowy streets.
Happy guvment-ing!