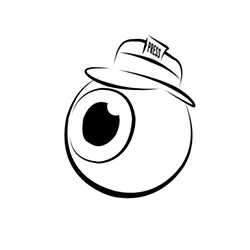 Winter's in the air, Eyeballers.
How do I know this, aside from the nasty moisture and horrible temperatures outside my window? Because of the frigid treatment the crowd in Spokane Valley City Hall is giving the Sprague-Appleway revitalization planning process.
For some background, the Sprague-Appleway project was intended to create an actual center for the Valley. (This is otherwise known as a "downtown" for you Valley residents who aren't familiar with the concept.) To achieve this vision, the previous city council agreed two years ago to break up one-way traffic on these wide arterial roads. Zoning codes were changed to attract new businesses to the area. Money was spent on an environmental study of the project.
The Valley was growing up and becoming a real city.
Tomorrow, however, it is likely that a majority of the City Council — many members of which swept into office last year during a wave of voter discontent — will vote to eliminate the plan (officially known as the Sprague Appleway Corridors Subarea Plan, though more often called SARP), from the county's Comprehensive Plan.
By voting to return zoning to a pre-SARP state, almost no public meetings will need to be called. City planners can just grab their old 2007 book of zone codes. Easy as pie.
However, the $300,000 the city has already spent on the environmental study could be a wash. Scrapping the project could also put other federal transportation dollars at risk for the city. And the city will still be a crazy mishmash of old towns and thoughtless growth, its heart unidentifiable to many. (Does the Valley even have a heart?)
Like in a Tootsie Roll Pop, the center of Spokane Valley is hard to find. And, if things go as expected tomorrow, it will remain that way.
Moving on with other chilly happenings, the City of Spokane will continue its winter preparedness by declaring Everett's Western Tire Chain the sole provider of St. Pierre Roller Grip Detachable Tire Chains for city vehicles. And, indirectly getting ready for the harshest time of year, City Council members will vote to establish the Spokane Regional Homeless Governance Council to help provide some focus for the disparate groups fighting to end homelessness in the region.
As for Spokane County, commissioners will vote to pay Spokane County Regional Support Network some $71,000 to provide mental health services at the jail.
Happy Guvment-ing!