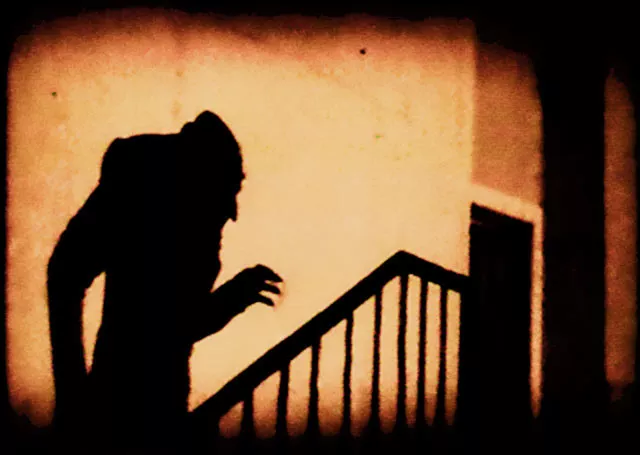 Long before the
Twilight
and
Saw
films took over big screens, there was another monster in the house.
Performed by Max Schreck, the vampire Nosferatu terrified audiences around the globe in the film by the same name, directed by F.W. Murnau in 1921. Released in Germany in 1922, Nosferatu: A Symphony of Horror is now considered a masterpiece and the character basis for many filmic vampires to follow — including Gary Oldman's interpretation of Count Dracula and even the glittery lovesick ones. The film classic will be shown at 9 pm this evening.
If Schreck's creepy interpretation of blood suckers is just too much for you, consider Boris Karloff's performance as Cabman John Gray in the film The Body Snatcher, based on the story by Robert Louis Stevenson. Karloff plays a cabman hired to dig up fresh corpses for a surgeon. His character subsequently gets greedy and decides to commit murder in order to increase his profits. Shows this evening at 7:30 pm
If both of those films just sound way too scary, consider the comedy horror Abbott and Costello Meet Frankenstein. In it, the comedy duo encounter many classic monsters like Dr. Frankenstein's monster, Dracula and the Wolf Man. This film is sure to incite more screams of laughter than terror. Shows at 6 pm.
All films playing at the Bing. Films are $5 each showing.