The juggernaut of Christmas extravaganzas happens tonight at River Park Square.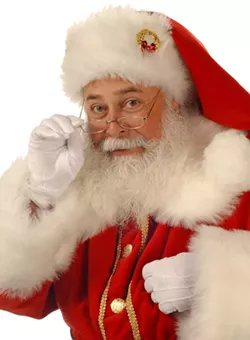 In other words, Santa's coming to town.
Kicking off his world tour, the old guy in red velvet's first stop at Spokane's favorite mall will feature a grand parade of elves lead by Mrs. Claus (FYI she smells like fresh-baked cookies), a juggler and a grand tree lighting.
The party starts tonight at 6:30.