Books available over the next three weeks include a coming-of-age novel, an investigation of information systems, a road trip through Scotland, and a naturalist's view of the Pacific Northwest.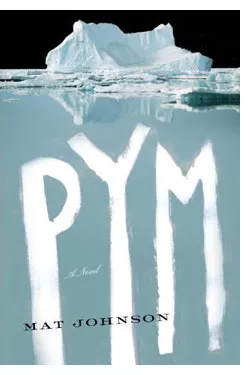 The Information: A History, a Theory, a Flood
, by James Gleic
k (Pantheon, 540 pages, March 1)
For thousands of years, every utterance died the moment it was made. Then we created alphabets, and information spread slowly. Now we're drowning in it. Gleick (
Chaos, Genius
) posits that history is the story of information becoming aware of itself.
Pym, by Mat Johnson (Spiegel & Grau, 330 pages, March 1)
Edgar Allen Poe's 1838 novel is about a stow-away on a whaling ship who encounters mutiny and cannibalism before being rescued by a tribe of Africans and continuing his voyage toward the South Pole. Johnson's riff on Poe becomes a wide-ranging satire on American culture and race relations.
Rodin's Debutante, by Ward Just (Houghton Mifflin Harcourt, 270 pages, March 1)
A coming-of-age novel set in northern Illinois and Chicago in the 1910s-'40s. A kid goes to a boys' school endowed by a robber baron, becomes involved in football, sculpting and his studies — and also gets entangled in the aftereffects of a horrific sex crime committed during in the Depression. This is Just's 14th novel.
Tiger, Tiger: A Memoir, by Margaux Fragoso (Farrar, Straus and Giroux, 330 pages, March 1)
A chilling account of how her life was controlled by a pedophile for 15 years, starting in 1985, when she was 7.
The Terrible Privacy of Maxwell Sim, by Jonathan Coe (Knopf, 330 pages, March 8)
He doesn't get along with his father, wife, daughter or friends. So naturally, he goes on an eccentric road trip to Scotland — during which he feels closest to his car's GPS voice. A commentary on lack of communication in an instant-communications era.
I Am the Market: How To Smuggle Cocaine by the Ton, in Five Easy Lessons, by Luca Rastello; trans. from Italian by Jonathan Hunt (Faber & Faber, 180 pages, March 8)
The real action in cocaine smuggling is by the ton, so forget about some drug mule with capsules in her stomach. How can you move that much white powder? Conceal it in electric cables and liquids inside the shipping containers of reputable companies. Bribe officials. Bribe crane operators. Provide your own sniffer dogs. And send out mules, hoping they'll get arrested (as diversions).
Three Stages of Amazement, by Carol Edgarian (Scribner, 300 pages, March 8)
Her husband has just moved their family to San Francisco and founded a surgical instruments company. But funding is difficult. She has her hands full with an unhealthy child, too — and then the relative she hates turns up offering starter money to her husband's new firm. This is Edgarian's second novel after Rise the Euphrates (1994; about three generations of Armenian-American women).
In Earshot of Water: Notes on the Columbia Plateau, by Paul Lindholdt (Univ. of Iowa Press, 160 pages, March 16)
Like an Annie Dillard, Loren Eisley or John McPhee of the Pacific Northwest, Lindholdt covers our corner of the country — flora, fauna, people — by incorporating Lewis and Clark, Capt. James Cook and Bureau of Reclamation records into impressive prose.