This weekend, you can (theatrically) meet Vietnam grunts, lost children, angry Jews, and gangsters disguised as pastry chefs.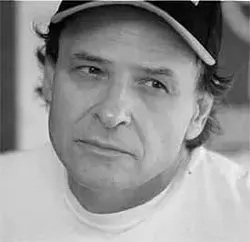 OK, all you Big Readers and Get Lit-ers and Spokane theatergoers who didn't want to make the trip out to Cheney to see the new stage adaptation of the Vietnam War novel by Tim O'Brien (pictured) ... you've got no excuses left. The Things They Carried. Tonight. Free. At the Bing. Last chance. 7:30 pm. Be there.
Jeff Sanders, lecturer in theater at EWU, has adapted O'Brien's novel into an effective show. His wife Sara Goff is directing it. EWU theater prof emeritus Gene Engene is playing O'Brien. And several folks have written in or commented that this is a show worth seeing. Again, it's tonight at 7:30 pm at the Bing, and money isn't a problem.
The Handsome Little Devils, a vaudeville show, will be performed tonight at 7:30 pm at the Panida in Sandpoint, Idaho. $20. Visit panida.org.
Hansel and Gretel gets the Spokane Children's Theater treatment on Sat-Sun at 1 pm at SFCC's Spartan Theatre. $12; $10 for kids. Call 328-4886. Closes April 3.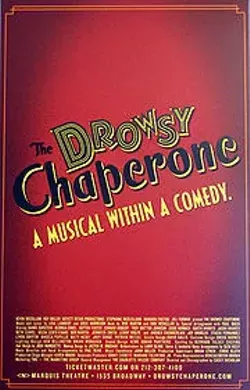 No one in our area has done that delightful, old-fashioned musical within a musical, The Drowsy Chaperone, but it closes Sunday up in Kettle Falls (admittedly, an 80-mile drive north of Spokane). Performances at the Woodland Theater (at the only stoplight in town) on Fri-Sat at 7:30 and Sun 3 pm. Tickets: $15; $12, seniors and kids. This show was on Broadway less than five years ago — such is the distance from NYC to KF.
Portia and Antonio and all the nice, loving Christians gang up on an ostracized but bloodthirsty Jew in The Merchant of Venice. See it in Ignite's readers theater version tonight at 7 pm at GU's Foley Center; or on Sat. at 7 pm at St. Mark's Lutheran, 24th Ave. and Grand Blvd.; or on Sunday at 2 pm at the Blue Door Theater, 815 W. Garland Ave. Donations requested. 330-1066
Wallace, Idaho, is just an 80-mile drive east from Spokane. The Sixth Street Theater there (located in a former bordello) is offering Southern Hospitality — a comedy about three sisters in a dying small-town Texas trying to lure a manufacturer by staging a big, impressive festival with about 15 people — on Fri-Sat at 7 pm and Sun 2 pm. Closes March 27. Tickets: $15; $13, students. It's at 212 Sixth St. Call (208) 752-8871.
Coming up:
A Streetcar Named Desire at GU's Magnuson Theater (east end of College Hall), 502 E. Boone Ave., on Wed-Sat, March 23-26, at 7:30 pm and on Sunday, March 27, at 2 pm. 313-6398; $15; $10, students.
9 to 5: The Musical will play the INB Center on March 24-27. Tickets: $32-$61. Read a preview and an alternate version.
An edgy feminist stage adaptation of The Scarlet Letter will run at Lake City Playhouse in Coeur d'Alene from March 25-April 3.