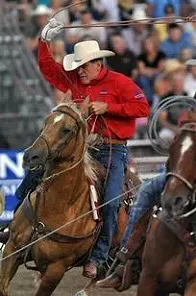 We always thought that when you were the governor you could pretty much wear whatever you wanted, whenever you wanted.
Apparently, we were wrong.
Governors from western states will cruise Lake Coeur d'Alene Thursday night, and they're expected to dress the part. It will be the close of this year's Western Governors' Association meeting and according to the event agenda, "Western wear is encouraged."
The rest of the time, we're told, business casual will do.
Along with Washington's Chris Gregoire and Idaho's Butch Otter, governors from Arizona, Colorado, Montana, North Dakota, Oregon, Utah and Wyoming are attending the conference today and Thursday at the Coeur d'Alene Resort.
In panels and roundtables, the governors, other government officials, and business leaders will discuss education, energy and environmental policy.
Otter is the current chair of the group, Gregoire the vice chair. The two will lead the conference, moderating talks on veterans' benefits, state employee health and energy development in the west.
Otter will pass the gavel onto Gregoire Thursday afternoon, a transfer made in the organization every year, says the group's communications director, Karen Deike. Otter has focused on industry and energy efficiency in his year as chair, she says. Gregoire will announce her priorities when she receives the top spot.
Deike didn't want to steal the governor's thunder but says Gregoire has "some pretty exciting plans."
More information about the organization and the meeting can be found at westgov.org.