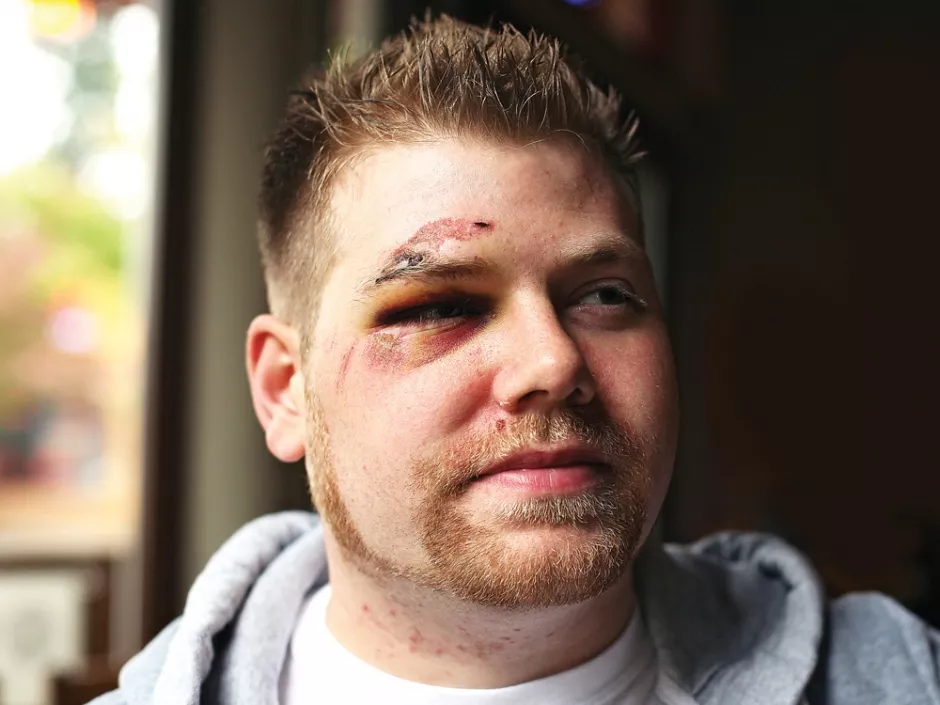 Spokane Police Chief Anne Kirkpatrick apologized to a gay Spokane resident who claims he was
beaten up because of his sexual orientation
.
"[Danny] Hawkins did not feel he was fairly or respectfully treated or that his position was accurately portrayed by SPD" officials, according to a statement from the police.
"She is sorry that he felt police didn't respond appropriately. She is sorry that he was the victim of an assault. She is sorry that he felt [public information officers] didn't represent his side of the story more fairly," police spokeswoman Jennifer DeRuwe wrote in an email.
However, no charges will be filed in the Hawkins' assault case, and the police are not investigating it as a hate crime, DeRuwe says.
"The Chief ... did read through the reports about this particular case and agrees that we don't have enough probable cause to recommend a charging decision under the malicious harassment statute," DeRuwe says.
Hawkins says he was assaulted after leaving Dempsey's Brass Rail in downtown Spokane early last Saturday by a man who asked him if he was gay before knocking him over and punching him in the face.
Spokane Police initially considered the fight a drunken brawl, saying Hawkins was extremely intoxicated and had punched the man's car.
Carol Ehrhart, director of the Inland Northwest LGBT Center, says she felt that police officials unnecessarily downplayed the incident when speaking to the media by saying that gay people were not being targeted.
"Everybody whose ever picked up a newspaper in the last century [knows] that there certainly are people targeting the LGBT community," Ehrhart says. "We're just trying to get people to acknowledge that there was an escalation in these attacks."
The gay community has pointed to three incidences similar to Hawkins's that happened in September as evidence of a trend.
Representatives from the city and the police force, and representatives from the gay community, including Hawkins, met to heal a rift that had been growing between law enforcement and the gay community since the incident was reported.
"I think we had a certain resolution with some frustrations we've had in the past with the Police Department," specifically their perceived failure to fully investigate assaults on gay people, says Ehrhart.
DeRuwe says the Police Department will from now on send a sergeant out to any incidences that are suspected of being hate crimes. The sergeant will review the case to ensure it is being investigated properly.