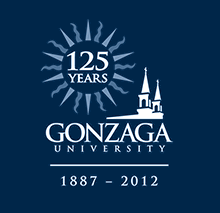 Anybody else question whether the sky had torn asunder at about 10:15 pm last night? Spokane's quiet had suddenly erupted into thundering booms and roaring explosions. Had North Korean communists descended "Red Dawn" style? Had drug cartels brought new warfare to our streets? Had aliens attacked?
Maybe it's just fireworks.
Apparently, the commotion capped off National Gonzaga Day as the university marked its 125th birthday. All of Spokane was invited, though plenty of people didn't know they were on the guest list.
Spokane County 911 Communications reports about 70 people called within a 20-minute period with confusion over the fireworks. Some callers reported suspected gunshots while others just wanted to know what the hell was going on with all this racket.
The fireworks celebration lasted nearly 20 minutes. But you only turn 125 years old once.
Publisher Ted McGregor recently wrote about Gonzaga's big birthday and their goal to "keep perfecting."
Sounds like a good goal. As far as constructive criticism, maybe next time gives us a little more warning.
UPDATE: Gonzaga has posted an apology/explanation on Facebook:
"Our apologies to all who were startled by the fireworks at Gonzaga last evening. We apologize for the disturbance and hope the Spokane community will understand the exuberance behind the celebration of Gonzaga's 125th Anniversary year. It is a privilege for Gonzaga to be part of this city and we wanted to share the excitement over this milestone with everyone."