If anyone ever says to you that there's nothing going on in the local music scene, feel free to smack them in the mouth with this blog. Here are a few notes from around town (and beyond) of the hard work local musicians are putting into their art:
First up, North Idaho indie pop band the Flying Mammals is on a tour of the midwest — but are taking a break from their tour schedule to play music for cancer patients at Midwestern Regional Medical Center. The band decided to stray from their tour when they learned that longtime fan of the band, Melvin Hall, is a patient there. Check out the band's music here.

Local purveyor of all things dark and creepy, Dan Ocean — aka Black Ceiling — continues to woo listeners around the world. He has more tape releases than we have fingers, and has another release coming out in April. For now, see his current release here.

FAUS, the local hardcore outfit who was one of our first Bands to Watch, released an album a couple weeks back that brings the pain. If you're into ear-blasting this is for you.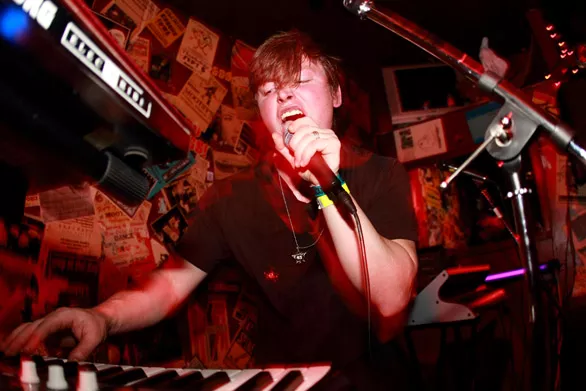 And one of our favorite bands to come out of the Palouse — electronic duo
Psychic Rites
— has been hard at work over the winter months. They've put out two demos recently, with the plan to have a full release out in September. They shot a music video. They just played Boise's superfest, Treefort. And the other day, they released this
"Psychic Rites Starter Kit"
for those of you new to the band (or old, even): a Psychic Rites Sampler, a a 15-track CD, and a patch designed by the band.
Listen here.
Local bands with news to share should email me, Leah, at leahs@inlander.com.