It was Washington vs. Oregon in the fierce Bearded Civil War competition held in Portland two Saturdays ago. The Washington whiskers competed valiantly, but the Oregon beards had the homefield (home bar?) advantage and emerged with the victory cup, 24-12.
The famous facial hair of Spokane's own Eric Bandholz took first place in the Freestyle Mustache Over 8 inches contest.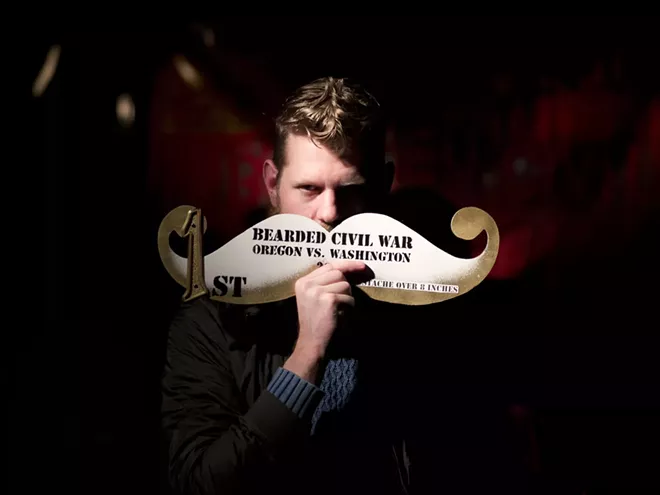 It seems like quite a feat to even qualify for that category, so we asked him about his training and preparation. He says: "Pretty much I used Woodsman Wax to go with a straight point styled mustache. And topped it off with beer. That seemed to do the trick!"
He's also posted helpful how-to instructions and video if you think you've got some facial hair with prize-winning potential.
We've written before about Spokane's Beard and Mustache Club. Unsurprisingly, Portland and Seattle have similar clubs, which jointly organized the competition. Women with an appreciation for facial hair are welcome in all three.