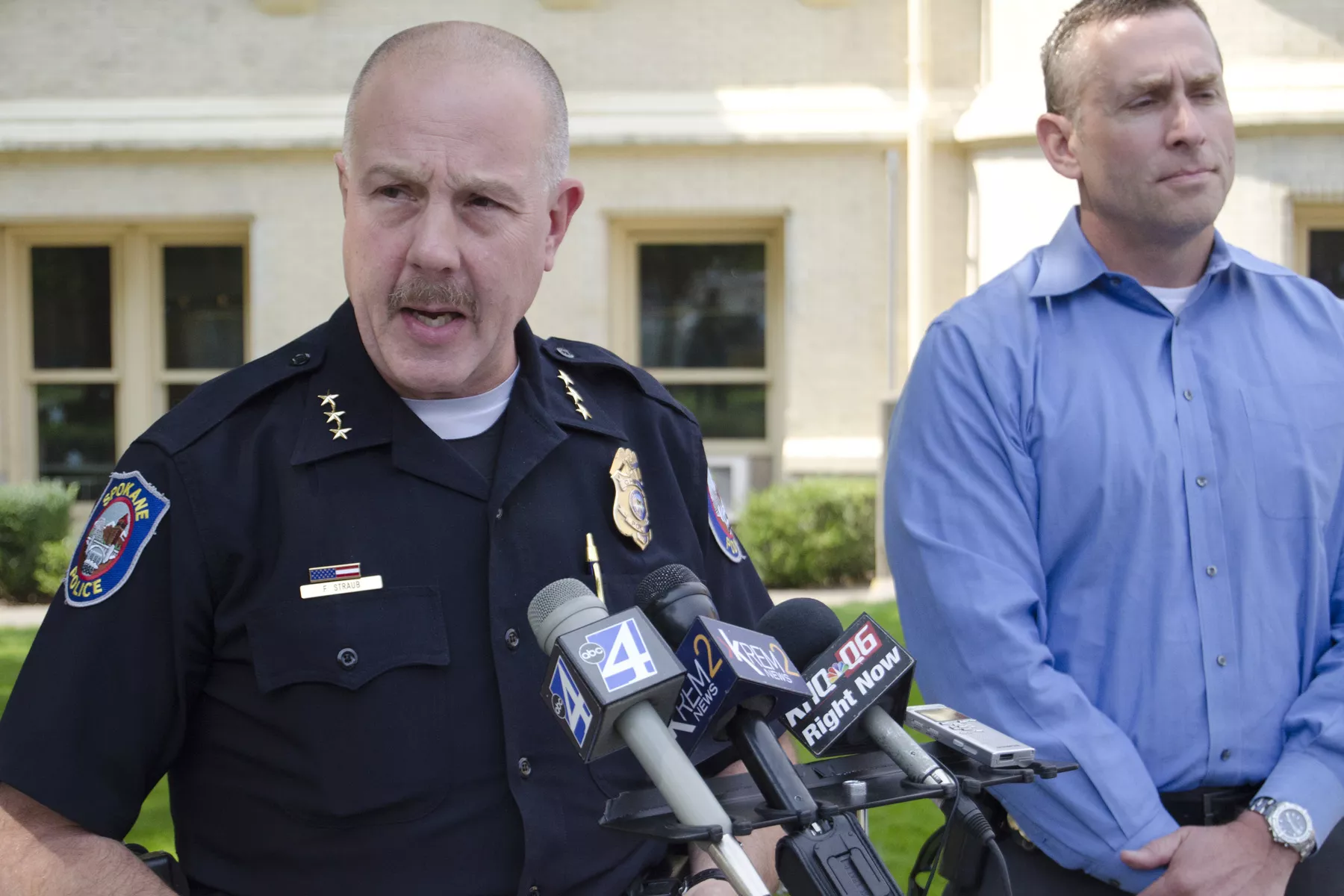 Releasing some new details in this morning's officer-involved shooting, Spokane Police Chief Frank Straub says officers shot and killed a pickup driver after the man allegedly rammed patrol cars and ignored officer commands to stop during an early morning confrontation outside the Salvation Army.
Straub says officers had followed a red truck into the parking lot of the Salvation Army on Indiana Avenue shortly after 6 am today after another motorist reported a red truck had crashed into his vehicle at least twice while traveling down Division Street.
"Several Spokane Police vehicles attempted to box in the red truck in the parking lot," Straub says. "Officers gave repeated verbal commands to the driver of the red truck. The driver of the red truck began ramming into the parked police vehicles."
Straub says officers reported firing shots at 6:12 am. Investigators say four Spokane Police officers fired their weapons during the shooting. The unidentified man was taken to the hospital where he died.
The Spokane County Medical Examiner's Office plans to conduct an autopsy today. Straub says the Medical Examiner will release the driver's name and age at a later time.
Straub says investigators have found no evidence the man was armed with any weapon, but the driver's aggressive ramming and driving put officers and civilians in immediate danger.
"I believe that the officers believed their safety and the community's safety was in jeopardy," the chief says, adding, "He not only failed to comply with their instructions, but then aggressively back his truck into a patrol car."
Straub notes independent witnesses confirm the red truck had smashed into police vehicles and ignored officers' orders to stop. The multi-agency Spokane Investigative Regional Response team will lead the investigation into the shooting.
Police officials released a written statement and expected more information to be released later today.