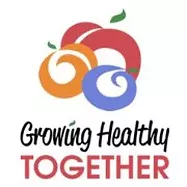 Tiffany Schamber is trying to reach more than 20,000 people in Spokane County with a simple message: despite the mess in the other Washington, her office is open.
Schamber is the program manager for the Women, Infants and Children (WIC) Program at the Spokane Regional Health District, which provides food assistance and nutritional counseling to women and children 5 years old and younger. When the federal government shutdown initially hit, it seemed the WIC program only had the money to continue operating until last Thursday, Oct. 10. Then, the USDA found funding to cover the program's costs through the end of the month and WIC announced its clients were safe for now. But Schamber says the first message is the one that stuck, and once Thursday came, her office slowed down dramatically.
"When we had clients calling in or we would call to say, 'You missed your appointment' or 'You have an appointment coming up,' they would say, 'I thought you were closed,'" Schamber says. With more than 24,000 women and children in Spokane County who depend on the program, the agency has struggled to reach everyone with the update, depending mostly on its Facebook page, website and media to spread the word.
WIC has offices across the city, where clients receive nutrition counseling, a requirement to receive vouchers that buy certain healthy foods and things like baby formula. The program also counsels pregnant women in an effort to prevent premature births, and Schamber says about 58 percent of all children born in the county received WIC services.
For now, operations in the offices continue as usual, but uncertainty hovers. Clients wonder if services will continue and staff members have received layoff notices saying the program will close on Nov. 1 if the government fails to reach a deal.
"Everybody's just kind of waiting and hoping that Congress will pass a continuing resolution," Schamber says. "We're all just kind of crossing our fingers."