Here are the requirements for a Marvel poster:
1. Hero looking off to right. Check.
2. Girl clutching said Hero's chest. Check.
3. Bad guy huge in background. Check.
4. Bunch of minor characters smaller surrounded by destruction. Check.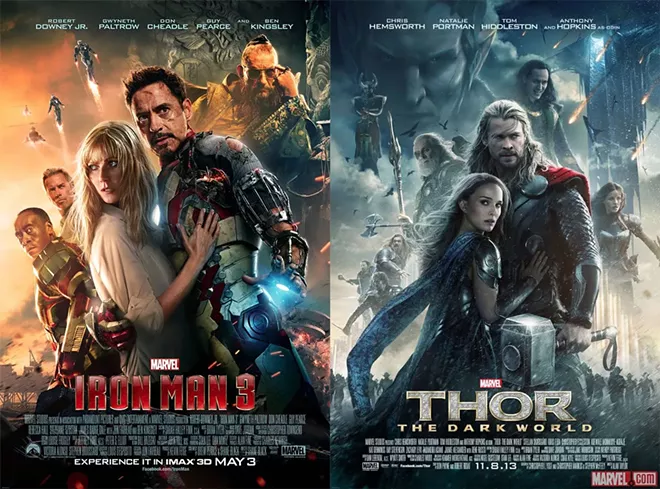 Look for a review of Thor: The Dark World in next week's issue.